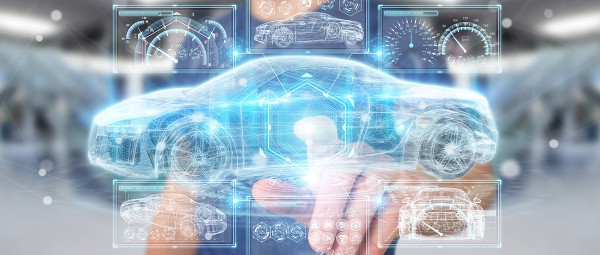 Gearing up for electric vehicle repairs
Mark Dolloway, Schaeffler's Automotive Aftermarket UK Managing Director, discusses the challenges the UK Aftermarket faces as the industry moves from internal combustion engine (ICE) -based repairs and servicing, to plug-in hybrid and all-electric vehicles and how repair workshops are adapting to meet these challenges.
In 2022, just under 98% of the vehicles available in the UK for repair and servicing were internal combustion engine (ICE)- only vehicles. The remaining vehicles were either plug-in hybrids or battery-electric vehicles. By 2031, the ICE-only figure is expected to drop to around 88%, showing that the market share of battery electric and plug-in hybrid vehicles will continue to grow - albeit slowly.
For the Aftermarket there is a 'sweet spot' of five to seven years from the date new vehicles enter the market - repair type dependant. So over that period of time, more and more electric vehicles will enter the UK market and those will need to be repaired and serviced by garages in the Aftermarket.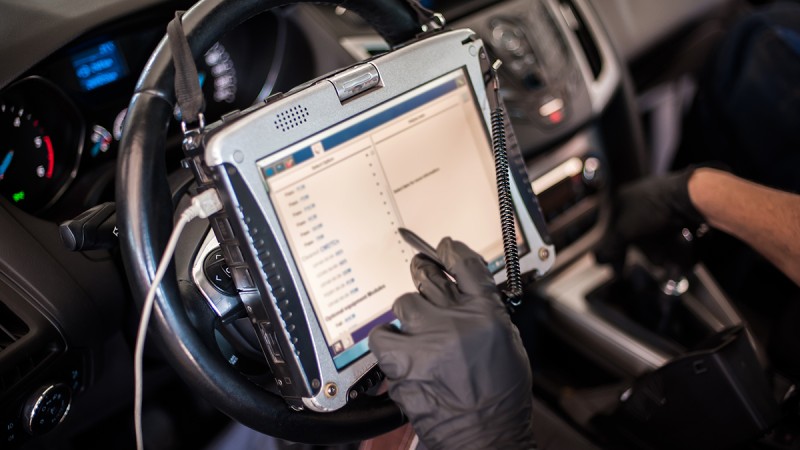 The repair and servicing of electric vehicles will be different to ICE repairs. The workshops technicians will be changing particulate filters, air filters, wheel bearings, as well as shafted components, as some elements will remain mechanical, such as suspension components. The workshops will need to maintain and repair electric systems including motors and other electrical devices that are subject to wear. It will be up to suppliers such as Schaeffler to develop the appropriate repair solutions for these electric vehicles.
Investing in tooling & training
Not all vehicle workshops are geared up to repair electric vehicles. Today, an electric specialist could be required, but most car owners want convenience by going to their trusted local garage. It is therefore key that workshops invest in the appropriate training and tooling to enable them to repair battery electric and plug-in hybrid vehicles in the future. Many workshops are doing this, but some are lagging – however, there are forward-thinking garages out there embracing the changes and preparing, even specialising in it.
Preparation and training are key
Schaeffler's Automotive Aftermarket workshop portal, REPXPERT, enables workshop staff to learn about the repair and maintenance of Schaeffler automotive components and systems. Schaeffler even runs IMI certified training courses at workshop level. We may visit a garage to train the engineers how to replace a double clutch, for example. If they pass the course, they become certified to repair those systems. Training is crucial because one mistake in the fitting of a double clutch could cost thousands of pounds. One of the repair solutions we launched in September 2022 was a gearbox and electric motor repair kit for the VW e-golf all-electric car. This is a highly technical repair, where the fitter has to strip down the electric motor section from the gearbox and replace the bearings inside.

For some years now, garages have been seeing all-electric and hybrid-electric cars coming in for repairs. In the Aftermarket, there are a few specialist electric vehicle workshops, with some having a more traditional workshop next door for ICE cars. Workshops are gearing up to do repairs on both ICE and electric vehicles, but they'll need to promote themselves to customers in the right way, to be the go-to electric vehicle specialists.
If you're starting afresh, then from the consumer perspective, of knowing very little about cars, seeing the EV specialist brand may give you more confidence - again it depends on the type of consumer you are.
It's becoming increasingly difficult for workshops to offer repairs for all makes and models because the required investment in diagnostics, tooling and training is very high. Specialisation may be an option to offer even more success in the future by installing specific products such as clutches, timing belt kits or braking. Other businesses find success in offering servicing for specific vehicle brands, for example, a BMW/Mini, Ford or a VAG specialist.
Nipping to your local garage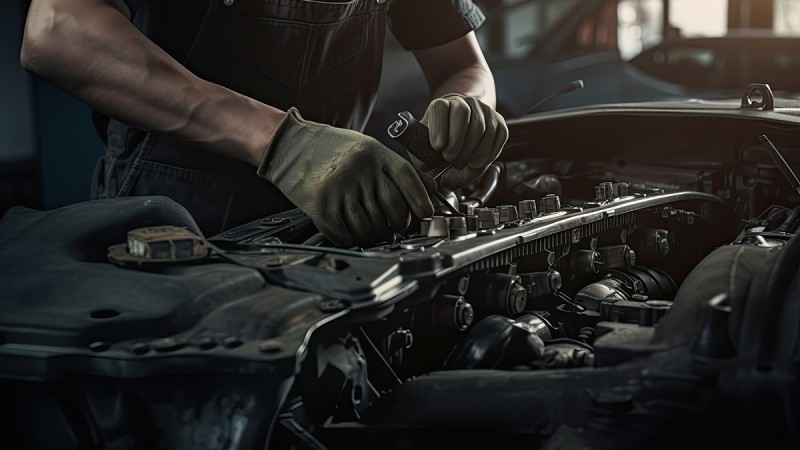 The future of the traditional garage is still ambiguous. Whilst the UK are a long way off seeing a fully electric car park, the requirement for a traditional garage is essential, it is important to still be one step ahead – electrification is coming after all.
Schaeffler are looking to support this through our REPXPERT team, by training garages in new technologies. Our customer base may change their end purchase, but not their buying-habits. They will want their mechanics to understand their vehicle – and we will support the change.
Share Page