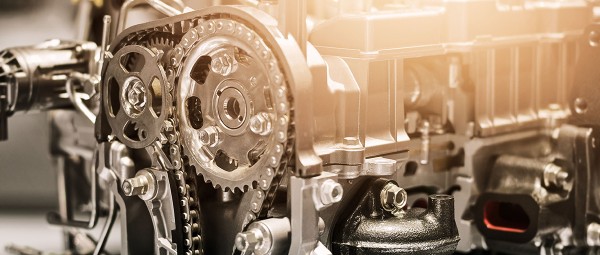 Precision products for engines in passenger cars and commercial vehicles
Our precision products are key to reducing fuel consumption and emission values. At the same time, they extend maintenance intervals and service life, while also enhancing driving comfort and driving dynamics.
Passenger cars
Components and systems for engines in passenger cars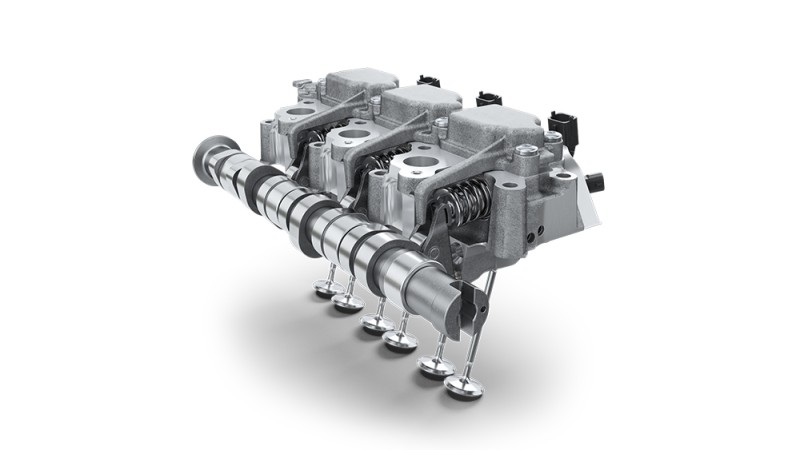 Variable valve train
From bucket tappets to the fully variable UniAir valve control system: Schaeffler offers a comprehensive modular system for variability in the valve train. Supplemented by decades of expertise in vibration damping, a high level of driving comfort is also ensured with customized operating strategies, such as cylinder deactivation or special valve lift curves. The optimum interaction of technologies and products is a decisive factor in further reducing fuel consumption and emissions. In this respect cross-functional cooperation between the specialist areas of engine systems, transmission systems, chassis and electromobility and the resulting unique know-how enable Schaeffler to offer leading edge solutions to the automotive industry.
Products:
Fully variable electrohydraulic valve train system UniAir
Cam shifting system
Switchable finger follower
Electromachanically switchable finger follower system (eRocker system)
Switchable pivot element
Switchable bucket tappet
Switchable roller tappet
Oil control valve
Standard valve train
Schaeffler Automotive Technologies develops and produces elements for direct or indirect valve actuation with hydraulic and mechanical lash adjustment for engines with overhead camshafts and cams in block. Elements for hydraulic valve lash adjustment enable low-noise valve actuation and precise valve timing that remains constant under all conditions - maintenance-free over the entire service life of the engine. Integrated cam rollers or special carbon coatings at the cam contact ensure the lowest friction losses in the valve train.
Products:
Bucket tappet
Finger follower
Hydraulic pivot element
Rocker arm
Roller tappet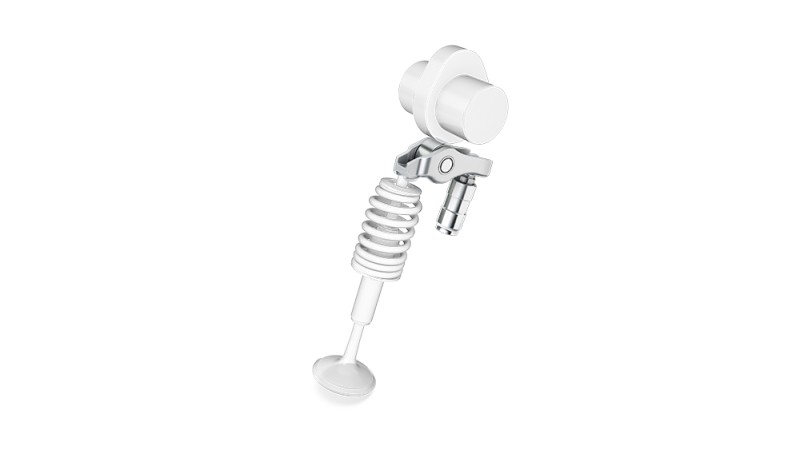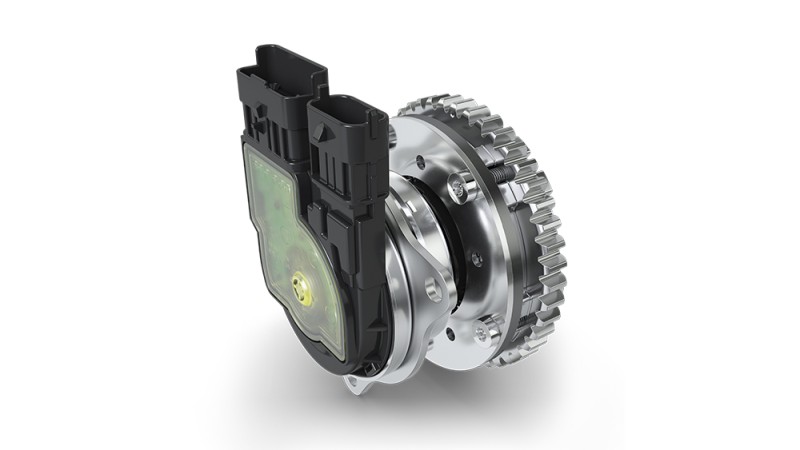 Cam phasing
Economical and dynamic: Cam phasing systems are elements for variability in the valve train and help to further reduce fuel consumption and emissions. They optimize valve timing over a wide load and speed range of the engine, thereby also increasing dynamics and driving pleasure. Belt- and chain-driven systems are available that adjust one camshaft, both camshafts synchronously or both camshafts independently of each other. Schaeffler's electromechanical cam phaser adjusts the camshaft even faster and more precisely to the respective engine operating conditions. It functions independent of temperature and engine oil pressure and it reacts extremely fast. With the aid of electromechanics, it is possible to adjust the camshaft at a speed of up to 600 degrees crank angle per second. The increased adjustment range enables modern, highly efficient combustion process concepts.
Products:
Cam phaser for chain drives
Cam phaser for belt drives
Hydraulic and electromechanical cam phaser systems
Oil control valve
Chain and toothed belt drive systems
Precision and reliability: Schaeffler is the only company in the world to develop and manufacture synchronous drives which are driven by means of chains or alternatively by toothed belts. Our range of chains includes roller, bush and IT chains and thus covers the entire spectrum of modern engine applications in the automotive and motorcycle sector. Customized systems are developed for timing belt driven applications to meet future requirements.
Products:
IT, roller and bush chains in all required pitches
Tensioning and guiding blades
Hydraulic and mechanical chain tensioners
Mechanical toothed belt tensioner and idler pulleys for the timing belt drives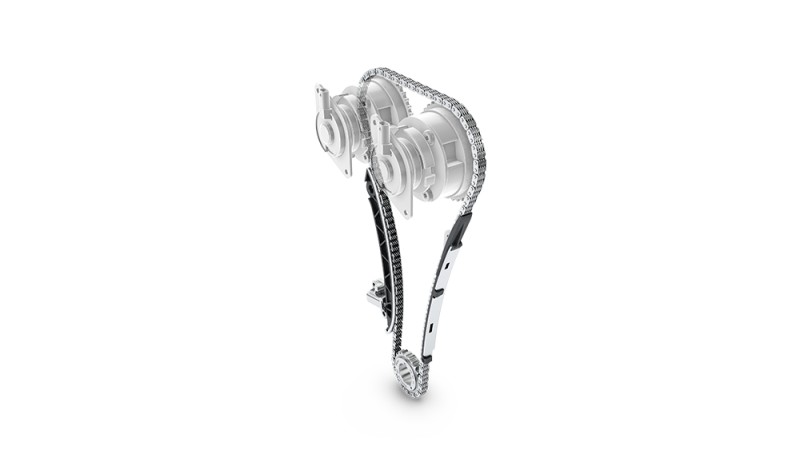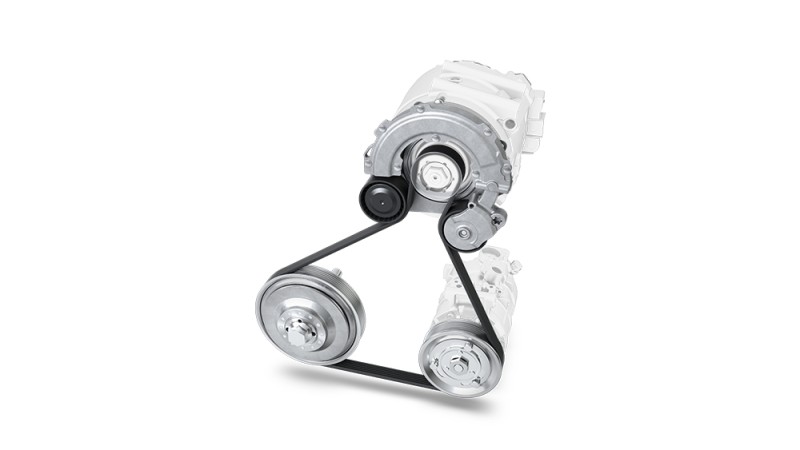 Accessory drive systems
Smooth running and low vibration: Belt drives are used to drive the auxiliary units and also for P0 hybrids. As a system partner, we develop complete front end accessory drive systems and produce tension and idler pulleys, hydraulic and mechanical belt tensioning systems as well as generator and crankshaft decouplers. Optimally matched to each other, our systems achieve the highest service life without any maintenance.
The use of a belt starter generator is an attractive further step towards reducing energy losses of the overall system and thus lowering consumption and CO2 emissions. As a so-called P0 hybrid, it can usually be implemented easily in the belt drive of almost all vehicle and engine architectures, including existing ones.
Products:
Mechanical belt tensioner
Hydraulic belt tensioner
tension and idler pulleys
Overrunning alternater pulley (OAP) and alternator pulley decoupler (APD)
Tensioning systems for P0 Hybrids
Crankshaft decoupler for accessory drive system and for P0 hybrid applications
Thermal management
The thermal management of entire vehicle architectures is gaining importance with the increasing electrification of the drive system. The rapid temperature control of the components optimizes the internal friction of drives with combustion engines and prevents CO2 emissions, especially in the warm-up phase.
In electrified drives, the focus shifts to the conditioning of the battery and the potential to provide as little additional heating as possible. Additional heating for driving safety, comfort and function reduces the range, an essential acceptance criterion for this vehicle category.
The thermal management modules provide fast and targeted regulation, controlling the cooling circuit directly and precisely, in accordance with the requirements for reducing Real Driving Emissions RDE. In addition to the modules that map several functions, Smart Valves control individual flows. Their applications are mainly hybrid drives and all-electric architectures; they control individual functions decentrally. Both products reduce the energy requirements and CO2 emissions of future vehicle architectures.
Products:
Thermal management module
Smart valve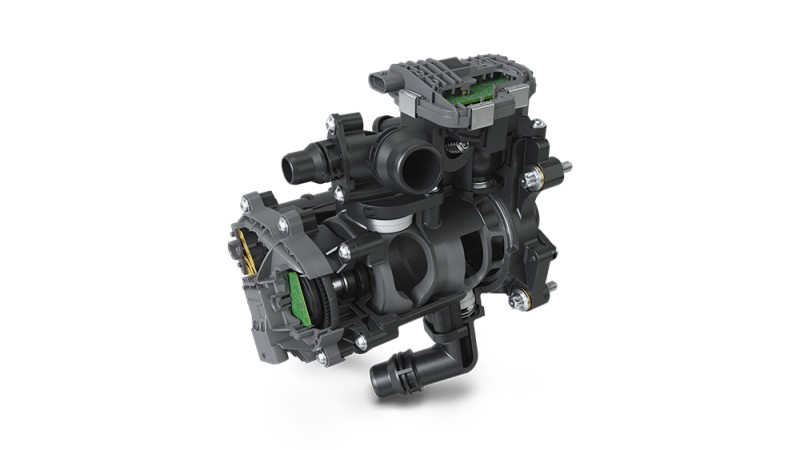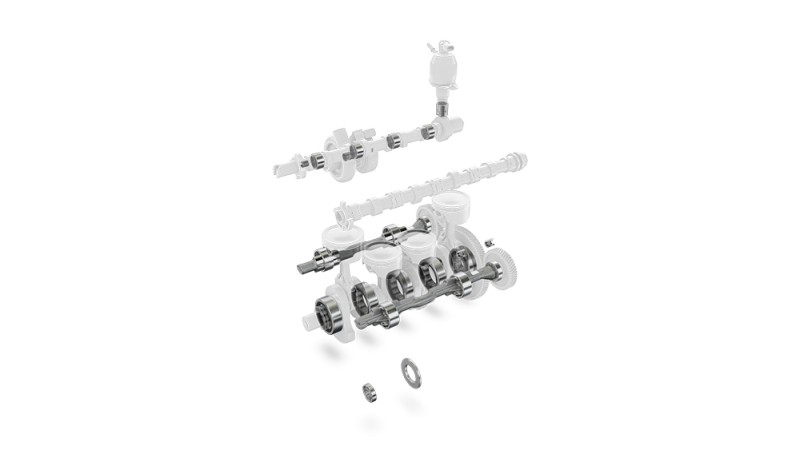 Rolling bearings of engine shafts
Less friction in the engine: Schaeffler Automotive Technologies has innovative solutions for the rolling bearing supports of crankshafts, camshafts and balancer shafts in its product range, which offer considerable potential for reducing power loss in the engine and thus lowering fuel consumption and emissions. Balancing shafts with rolling bearings, for example, achieve a frictional advantage of approx. 50 % compared to shafts with plain bearings. In addition, Schaeffler has developed an optimized design for balancer shafts and thus achieved a weight reduction of up to 40 % without sacrificing functionality.
Products:
Rolling bearings for balance shafts
Weight-optimized balancer shafts
Rolling bearings for camshafts
Rolling bearings for crankshafts
Rolling bearings for turbochargers
Commercial vehicles
Components and systems for engines in commercial vehicles
Valve train
Highest performance for a lifetime: Hydraulic valve lash adjusters ensure valve train operation without any valve lash, thus guaranteeing constant valve timing throughout the engine's entire service life. Schaeffler Automotive develops and produces a wide range of valve train components with hydraulic valve lash adjustment for engines with overhead camshaft or cams in block, thus making an important contribution to reducing operating costs and emissions. Derived from developments in the passenger car sector, Schaeffler Automotive Technologies offers customized switchable valve train components and systems that help to further reduce fuel consumption and emissions and ensure the temperatures required for exhaust aftertreatment.
Products:
Hydraulic flat and roller tappets
Finger follower
Hydraulic Rocker arms
Switchable valve train
Fully variable electro-hydraulic valve train system UniAir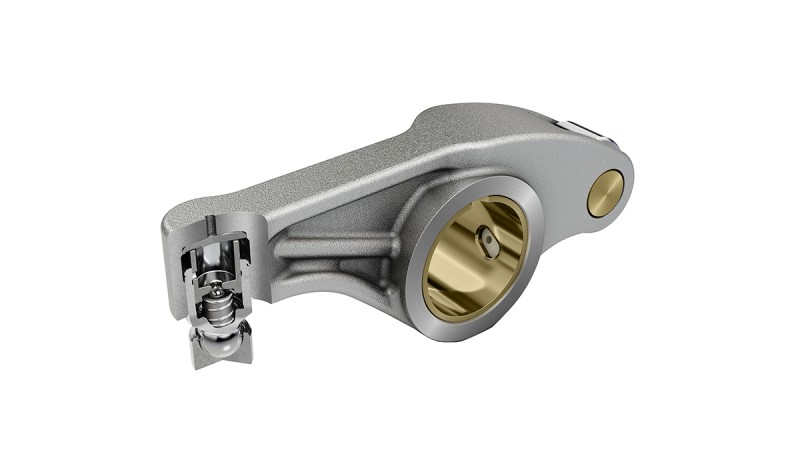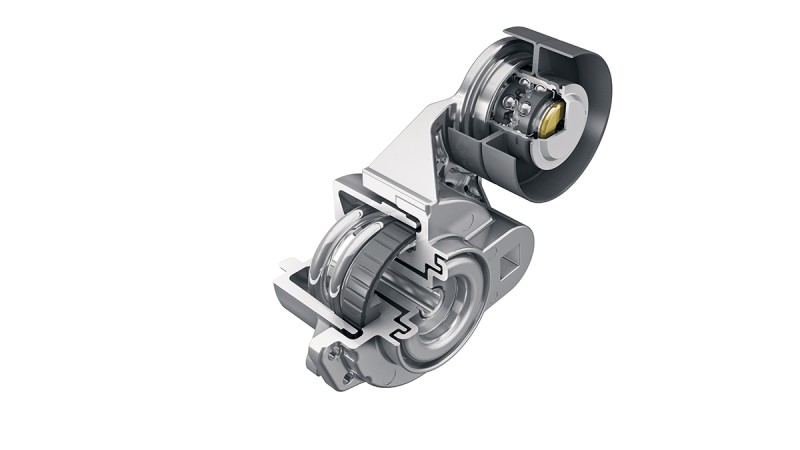 Belt drive
Precise and resilient: Schaeffler manufactures belt drives that can withstand very high loads. Tension and idler pulleys have a high-precision belt guide, whereby the idler pulley made of steel reliably withstands external influences. Weight optimization and a large grease reservoir ensure a long service life, even with our low-noise, mechanically damped belt tensioners and our consistently powerful overrunning alternator pulleys.
Products:
Belt drive system
Aggregate gearbox
Mechanically damped belt tensioner
Tension and idler pulleys
Overrunning alternator pulley
Water pump bearings
Ready-to-fit – saving fuel – reducing CO2: In addition to the established standard designs of water pump bearings for conventional coolant pumps, Schaeffler can also supply so-called double decker bearings for coolant pumps with viscosity control.
Products:
Water pump bearing
"Double-decker bearing" for adjustable water pumps
Triple row bearing for high loads
Water pump impeller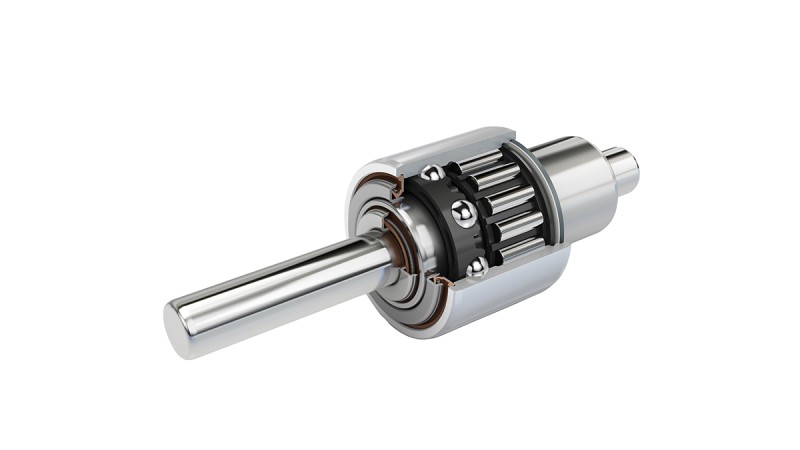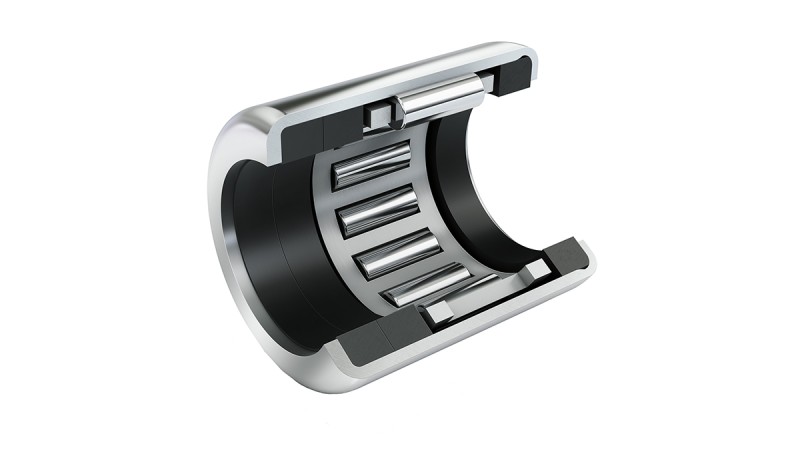 Exhaust gas/air management systems
Superior against CO2 emissions: Throttle valve bearings are greased, sealed on both sides, airtight drawn cup needle roller bearings with a particularly small radius. Thanks to their low frictional torque and superior air management, the pollutant emissions of an engine are noticeably reduced. Outer rings and needle roller and cage assemblies are made of corrosion-resistant steel.
Products:
Rolling bearings in engine applications
Less friction in the engine: Schaeffler Automotive Technologies develops innovative rolling bearing supports for all rotating engine components and thus contributes to reducing fuel consumption and emissions.
Products:
Rolling bearing for turbochargers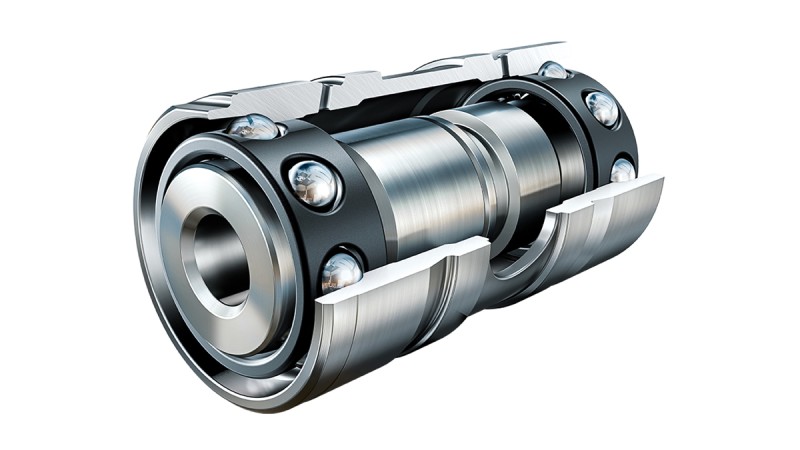 Share Page