BEARINX-online Easy RopeSheave
Free of charge calculation module for the reliable calculation of rope sheave bearing supports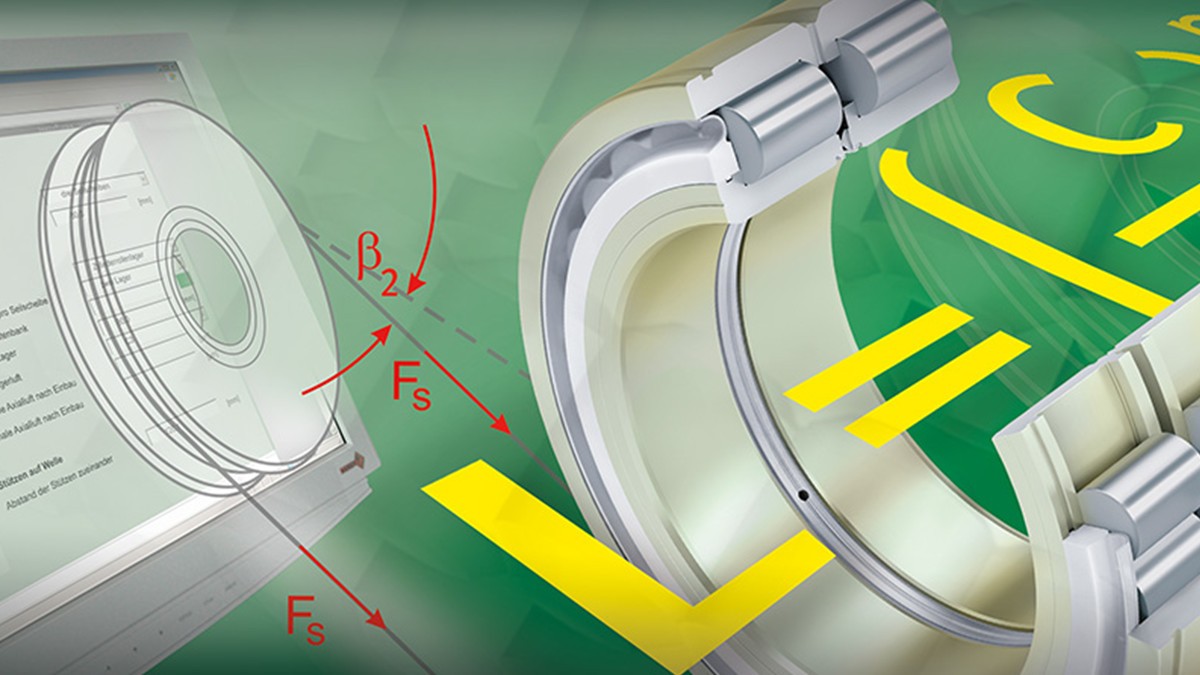 Good service is a tradition in the Schaeffler Group – like the development and manufacture of precision parts to the best quality. In order to ensure that our products are used correctly, we offer you the necessary support as early as the development phase.
It doesn't get any easier than this!
With the new BEARINX-online module "Easy RopeSheave", you can calculate the static load safety factor and operating life of single and multiple rope sheave bearing supports. The precise data of the bearing's internal geometry, including the rolling element and raceway profiling will be taken into account. The calculation result can be generated as a PDF for your documentation.
User-friendly interface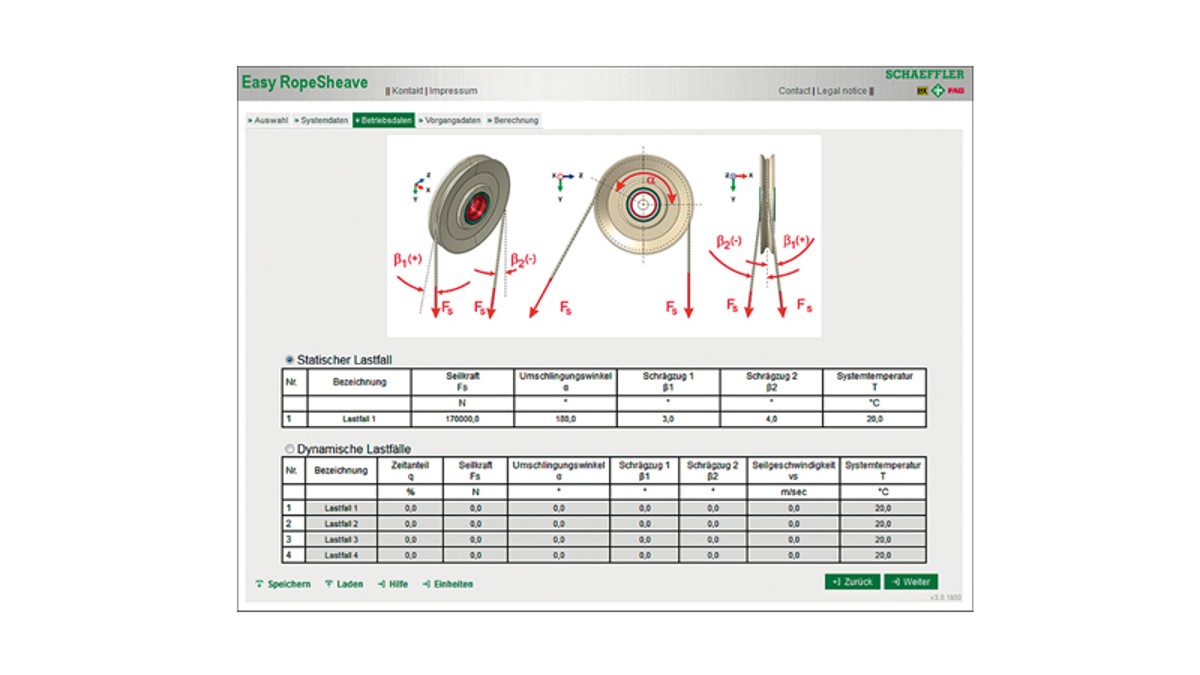 The self-explanatory menu system will guide you through the inputs for the model structure, bearing selection and load case data. Up to eight rope sheaves and one or two bearings per rope sheave, as well as an optional steel bushing between the bearings and the rope sheave can be modelled. Geometrical data for INA and FAG rolling bearings are loaded from an integrated database. For the calculation of one static load case or four dynamic load cases the following operating data are required
rope force,
wrap angle,
diagonal pull,
rope speed,
time portion and
system temperature.
Registration and login
The calculation program "Easy RopeSheave" is available online only and can be used free of charge without restriction. After your initial registration and a positive verification you can start your calculation.
Share Page