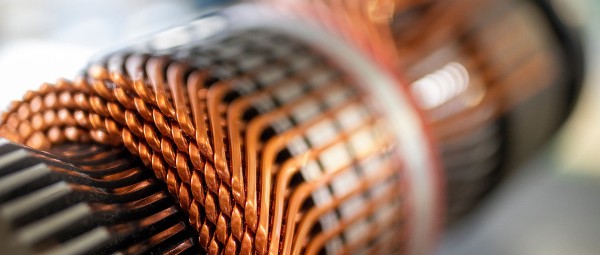 Technologies for hybrid and all-electric drive systems
The consumption and emissions targets of the future can be met through electrification of the powertrain. Schaeffler therefore offers products across the full range of electrification options - from 48-volt hybrids and plug-in hybrids through to technologies for all-electric vehicles and alternative drives, such as key components for fuel cells. Our comprehensive expertise makes us an innovative and expert partner for different markets and customers. We predict that the global percentage of new electrified cars in the year 2030 will be 80 percent – of which 40 percent will be all-electric and 40 percent will be hybrids.
Systems for electric axles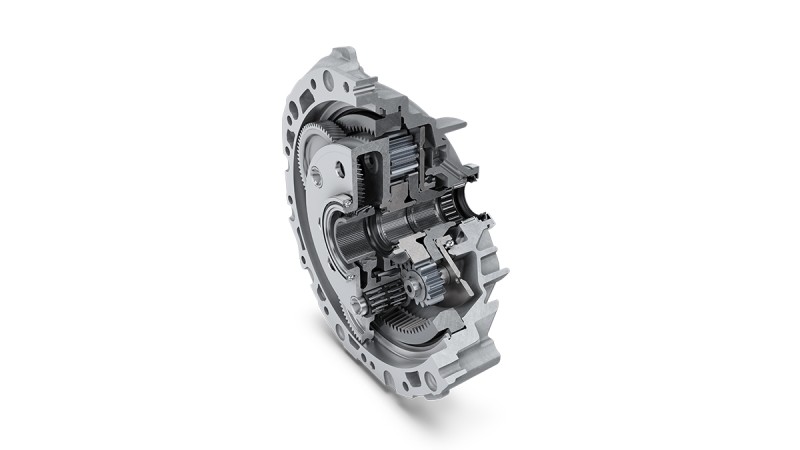 Schaeffler offers a broad portfolio of electric drive systems as part of the current transformation process. Innovative electric axle drives in parallel axis or coaxial design are developed for this product range. Individual two-speed solutions are also offered according to customer requirements for optimizing the launch performance and maximum speed. These are based on the basic design of our single-speed electric axles and expand the functional spectrum and efficiency potential of the entire system.
In Schaeffler's 2in1 electric axle system, each transmission is combined with a highly-efficient electric motor.
The Schaeffler 2in1 electric axle system can be expanded into the Schaeffler 3in1 electric axle system by integrating a power electronics unit. The power electronics contain the system's intelligence and are primarily used to control the drive. Furthermore, the power electronics control the actuation of actuator output stages such as the decoupling, gear selector, or parking lock functions.
In addition to outstanding efficiency and NVH performance, Schaeffler's electric axles offer very high flexibility and scalability so that the entire range from compact cars to sports cars can be served.
The hybridization of conventional drive systems is one option for offering efficient, sustainable, and needs-based mobility. Schaeffler's hybrid drive portfolio ranges from mild hybrid to full hybrid applications based on the degree of electrification. We can offer modular and integrated solutions.
An innovative, complex technological solution for hybrid vehicles is e.g. the Dedicated Hybrid Transmission. The electrical machine is integrated into the transmission and thus improves the overall efficiency of the powertrain. In the case of high volumes, integration offers benefits in terms of costs and package size.
Products:
P1/P2 hybrid modules (high voltage and 48 V)
Dampers for hybrid powertrains, launch elements, and actuators
Dedicated Hybrid Transmission (DHT)
Components for electrified drives
With its highly efficient permanent magnet synchronous and asynchronous motors, Schaeffler offers ideal solutions for the growing variety of vehicle concepts around the world. Schaeffler's innovative technology platform is the basis for the necessary variance in the modular electric motor system and thus covers the entire power spectrum from 20 kW to over 300 kW and battery voltages between 48V and 800V. With the high level of vertical integration, many years of production expertise and future-oriented winding technologies (such as wave-winding), Schaeffler develops electric motors with the highest power density, maximum performance and impressive quality.
While the range of different transmission types is growing due to hybridization and electrification, one function of the powertrain is coming to the fore: cooling. Through new innovative concepts, such as our highly integrated Smart Hydraulic Actuators, efficient hydraulics can be developed based on our hydraulic kit. This allows for complex cooling tasks and performs additional functions such as the actuation of a clutch or a gearbox with a parking lock.
Products:
E-motors
Actuator systems, e.g. Smart hydraulics
Start-up, shift and separating elements
Bearings
We have recognized the potential of hydrogen technology as an alternative energy carrier of the future and are developing key components for fuel cell stacks and systems. We are using our traditional core expertise in materials technology, forming technology, and surface technology in this development work. Our main strength here is that we are strongly diversified in the industrial and automotive sectors and are thus involved at every point in the energy chain, from the generation of energy through to its use in vehicles.
Schaeffler's fuel cells are energy converters, which let H2 react with O2 to form water. The electricity generated during this process is used to power the vehicle's electric motor. In addition to bipolar plates and entire fuel cell stacks, Schaeffler also offers high-performance control systems, low-friction bearings, and thermal management modules that help make fuel cells even more efficient and cost-effective.