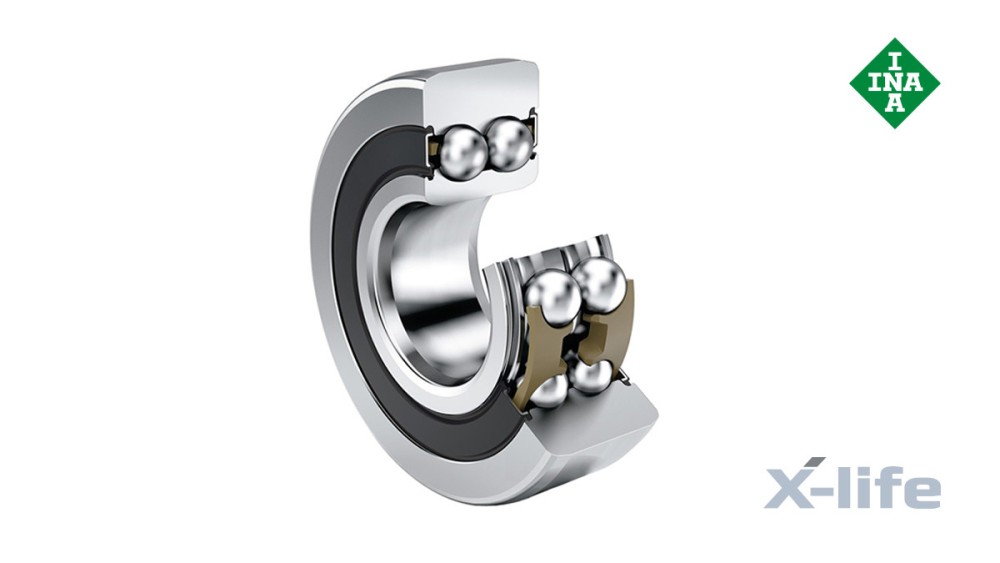 INA track rollers series LR52 and LR53 are now available in X-life quality. They can now transmit higher radial loads and have a longer service life thanks to the optimized internal design. The external dimensions of the new bearings have not changed, which means they can replace earlier bearings without difficulty.
Features
All benefits of the LR52 and LR53 X-life track rollers at a glance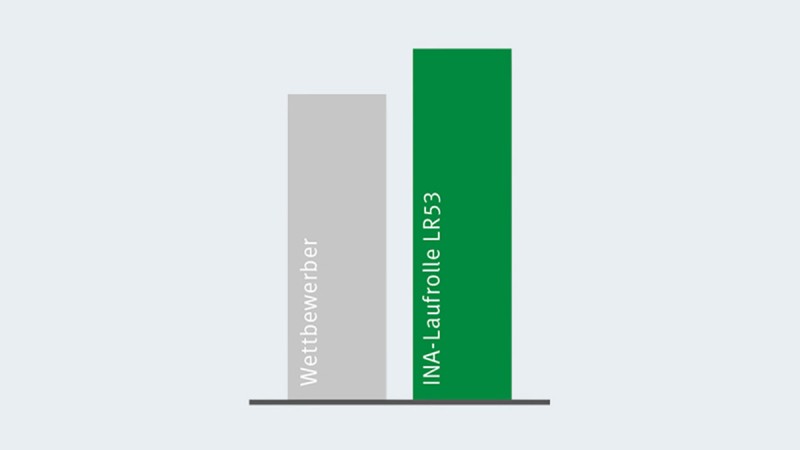 Up to 10 % higher dynamic load ratings and up to 15 % higher static load ratings
Improved protection against contamination
Large grease reservoir
Low lubricant loads thanks to low bearing temperatures
100 % compatible (full exchangeability) with conventional series track rollers
Contact angle optimized for high load-carrying capacity
Innovative seal design
Optimized polyamide cage Robust and rigid steel cage available as an option
Increased speed limits
New features
New seals for more efficiency
The seal concept was also revised at the same time as the optimized internal design. INA track rollers LR52 and LR53 are supplied with HRS seals as standard or with the new Z seal as an option. Both seals offer significantly higher sealing action compared with the previous version.
HRS seal
Innovative lip contact design
Axial contact between the inner ring and the seal lip
Keeps grease in the bearing and contamination out
DEHP free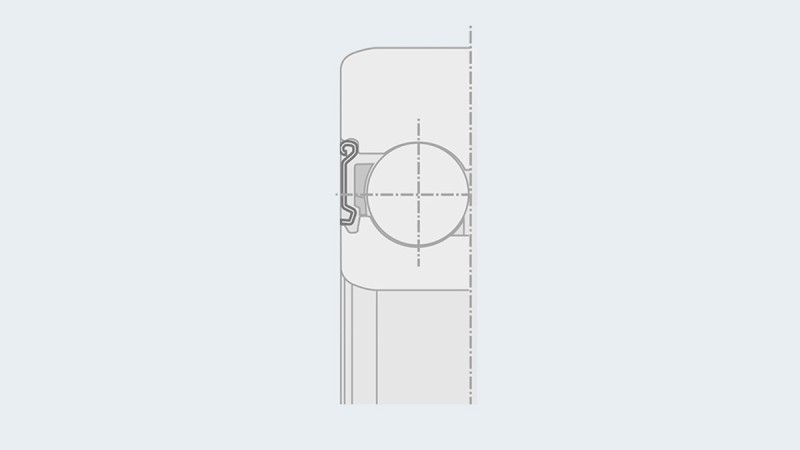 Z seal
Optimized Z sealing shield with labyrinth sealing function
Function of inner and outer ring adapted for Z shield
Wider operating temperature range is possible if a combination of a steel cage and adapted greasing is used
X-life – proven to be better
In these bearings, the raceways have optimized roughness and geometrical accuracy. This gives a higher load-carrying capacity and longer service life. X-life is the premium brand that identifies particularly high-performance products under the INA and FAG brands.
They are characterized by a longer rating and operating life – the result of higher dynamic load ratings than those of current standard products. If the load and design envelope are unchanged, X-life bearings have a longer rating life. Longer maintenance intervals are possible.
Share Page