Bearing housing - Product description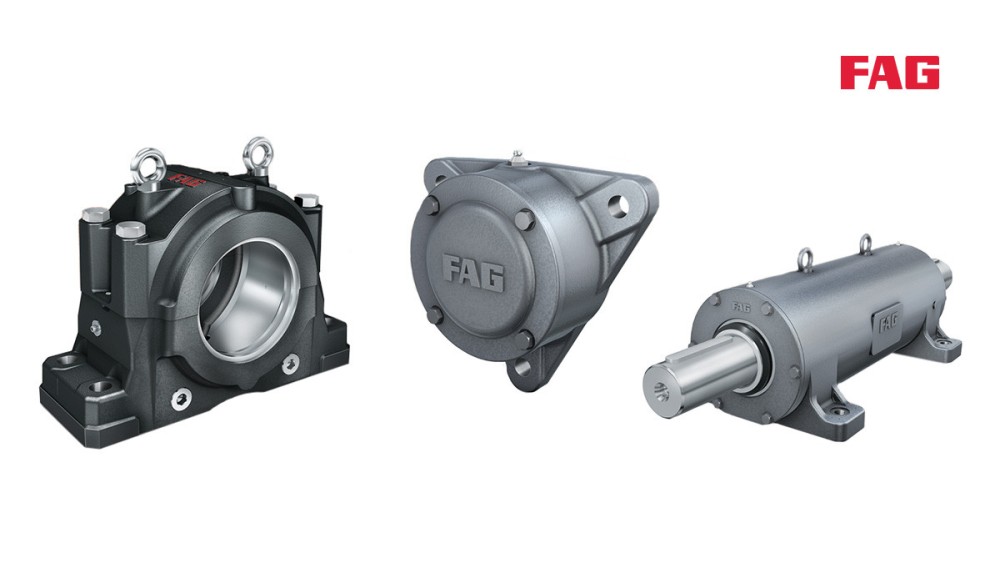 Our standard housings encompass split and unsplit plummer block housing designs. With split plummer block housing designs, the upper part of the housing can be removed. This greatly simplifies assembly and maintenance. Unsplit plummer block housings are used in applications that place extremely high demands on bearings.
Product variants of bearing housing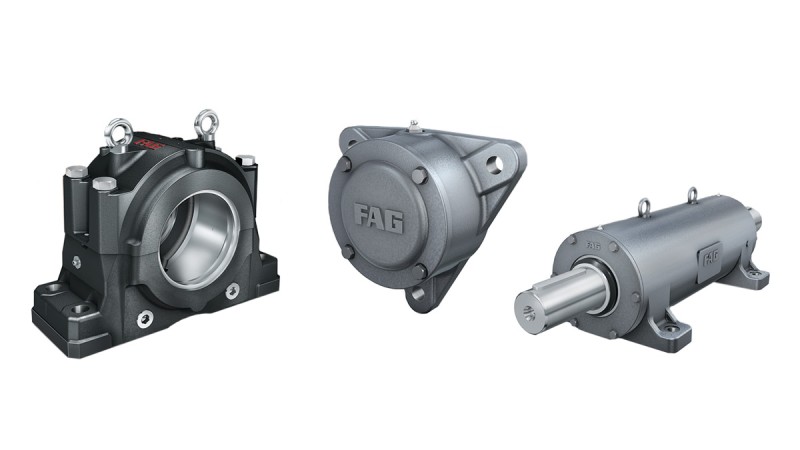 FAG housings and the associated bearings form bearing units that have proven successful in machinery, plant and equipment. FAG bearing housings are predominantly made from cast iron. We can supply housings made from cast steel or spheroidal graphite cast iron by agreement. Since the bearings are generally lubricated with grease and the initial grease filling lasts for a long period, most housings do not have relubrication holes. However, there are cast-on bosses or marks present so that lubrication holes can be made if necessary. If relubrication is carried out, it must be ensured that excess grease is allowed to escape.
The bearing seats in the housing are generally machined such that the bearings are movable and can thus function as non-locating bearings. Locating bearing arrangements can be achieved by the insertion of locating rings if these are listed in the tables. Locating rings must be ordered separately. Housings without locating rings are supplied in a non-locating (L) or locating (F) bearing design.
All outer surfaces of the FAG housings and housing parts not machined by chip-forming methods have a universal paint coating (color RAL 7031, bluish grey). The coating can be finished using all synthetic resin, polyurethane, acrylic, epoxy resin, chlorinated rubber, nitrocellulose and acid-hardening hammer tone finishes. The anti-corrosion protection on the inner and outer surfaces machined by chip-forming methods can be easily removed.
For sealing of bearing housings according to the operating conditions, contact seals, non-contact seals and combinations of these are available.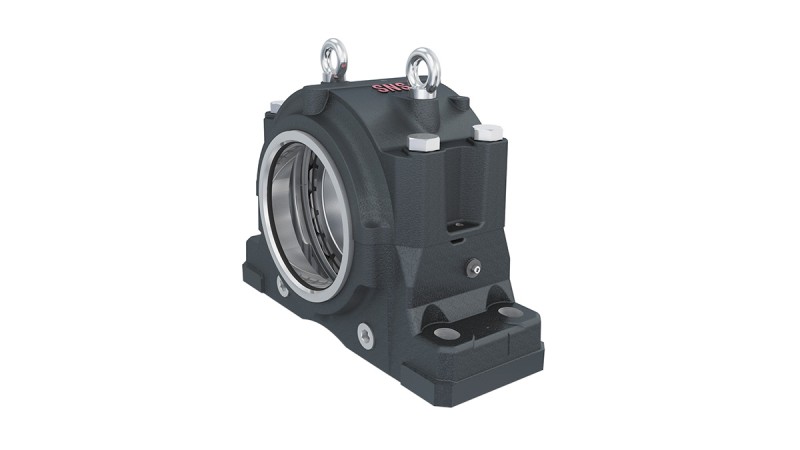 SNS plummer block housing
Share Page