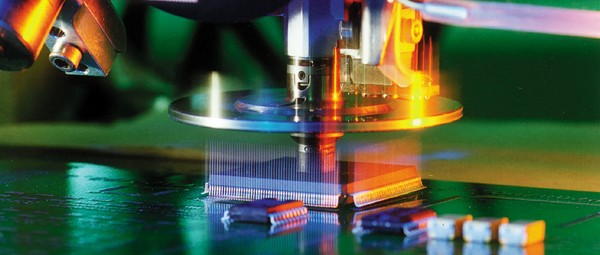 Productronics
Perfect movement sequences depend on having just the right bearing arrangement. This is particularly important for highly precise, rapidly repeated work steps in electronic production, which is why it is absolutely essential for you to bring in an expert: Schaeffler. No matter whether rotating, oscillating, or linear movements are involved, Schaeffler will offer you a wide array of rolling bearings, plain bearings, and linear guidance systems. Plus – it goes without saying – tailor-made for productronics. And excellent service. Where else can you get all of that from a single source?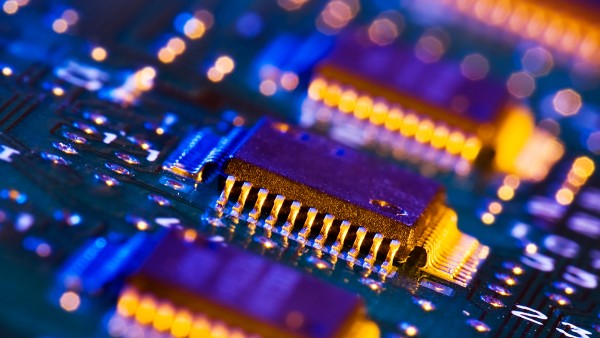 From monocrystalline silicon to finished printed circuit boards
For every single work step, there is a creative Schaeffler solution. See for yourself! Select the fields of application that are of interest to you from the areas of SME Frontend, SME Backend, and PCB Production:
CMP (chemical mechanical polishing)
Crystal pulling
Wafer sawing
Die/wire bonding
Lithography
Component placement
Drilling and milling
Reflow soldering
Handling systems
Measuring and testing technology
Schaeffler is known for high quality and perfectly adapted application solutions. Many of our technically sophisticated products and assemblies are therefore suitable for the high-precision requirements in productronics. Our products:
INA monorail guidance system
INA screw drive bearings
INA precision bearings for combined loads
INA yoke type and stud type track rollers
INA direct drives
FAG main spindle bearing arrangement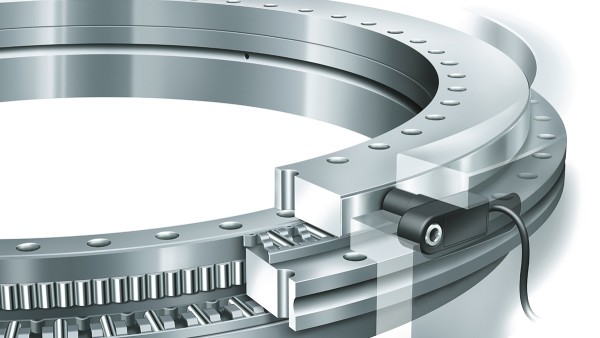 Development partner for our customers
As a development partner, we accompany our customers throughout the entire product development process – up to the point that the machine or system has been put into operation. Customer-specific special solutions are a common result. A few examples of productronic solutions are silver-plated INA drawn cup needle roller bearings for use in a vacuum, long-lasting NIRO-design guide rollers for drive belts in SIPLACE component placement machines, and light alloy slewing rings with preloaded angular contact ball bearings. Our services include competent consulting and design know-how, along with rolling bearing calculation, testing, and tribology. For example, we conduct extensive tests on "dry rolling bearing lubrication" – a particularly important topic for productronics. We are constantly expanding this wide range of offers.
Personal consultation and our contact with you is particularly important to us. This is why we have built up a dense network of sales partners around the world. These well-trained, competent contacts are available to answer all of your questions involving the Schaeffler product range for productronic applications.
Share Page