Schaeffler at Agritechnica 2023, Hall 15, Booth F52
Schaeffler presents solutions for the electrification and digitalisation of agricultural technology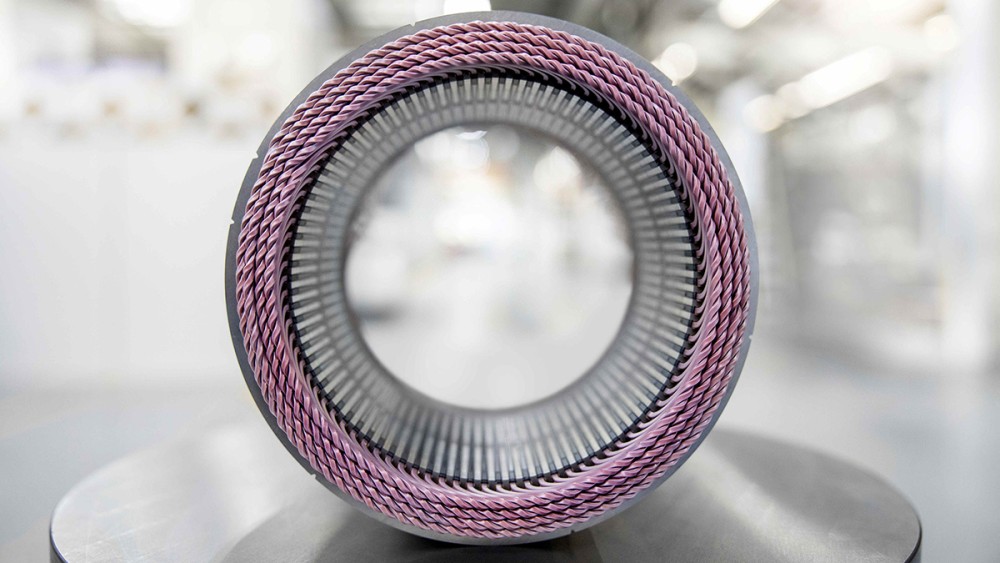 2023-11-15 | Birmingham
Smart actuators for working functions, auxiliary drives and steering systems
Intelligent sensors for force and torque measurement
Electric motors for agricultural machinery: reliability meets maximum power density and compact design
Schaeffler is presenting its extended product range for agricultural technology at the Agritechnica 2023 trade show (November 12 to 18) in Hanover, Germany. The focus is primarily on systems for the electrification and digitalisation of mobile agricultural machinery. Schaeffler is highlighting its commitment to sustainability and supporting the transition to a highly efficient and climate-neutral economy in the agricultural sector.
Electromechanical linear actuators are a focal point of Schaeffler's product lineup on display at Agritechnica. With the acquisition of Swedish linear motion specialist Ewellix, Schaeffler is presenting itself as a comprehensive solution provider. At its exhibition booth, Schaeffler will also be showcasing intelligent sensor solutions for smart farming, as well as electric motors for traction drives or auxiliary units in agricultural machinery.
"As a motion technology company, our objective is to position ourselves as broadly as possible within the agricultural technology segment," emphasises Patrick Scherr, Senior Vice President Business Unit Offroad. "As a Tier 1 supplier within the Agricultural sector, we focus our engagement on the global trend toward shifting to alternative drive systems and the growing demand for smart sensor solutions. Our trade fair presentation reflects this."
Linear technology: high-performance actuators for heavy-duty applications
Under the Ewellix brand, Schaeffler is presenting a broad range of efficient solutions for linear motion. One highlight of the fair is Ewellix CASM actuators, a new generation of high-performance electromechanical actuators. They offer an impressive lifting force of up to 15 tonnes with maximum positioning accuracy. These actuators support flexible and precise lifting and tilting operations, while only requiring a 24V power source and a standardised analogue or CAN bus control system on the machine side.
Another innovative system solution is the e-MOVEKIT from Ewellix. This system ensures fast and easy implementation of an electric actuator to replace a hydraulic cylinder. The e-MOVEKIT combines a CASM-100 actuator adapted to the application and includes motor, gearbox and mounting attachments with a controller featuring an analogue and CAN bus interface. The actuator controller enables a "speed mode", where the linear speed of the actuator is increased or reduced as it moves. To do this, it adapts the power consumption and torque of the motor to the respective control commands. Two versions of this controller are available as part of the e-MOVEKIT: one version as a solution for conventional system integration and another as a quick-start variant for conceptual design studies.
Smart actuators for operating functions and steering
As a solution for realising linear movements with less force (e.g. settings on a combine harvester or round baler), Schaeffler is presenting the smart Ewellix CAHB-2xS actuators. Thanks to absolute position feedback and status monitoring, they achieve maximum positioning accuracy and operational reliability and can be synchronised with one another and integrated into the higher-level machine control system via CAN bus.
A front loader on display at the Schaeffler booth shows a combined linear solution in which these smart actuators take over the electric locking function of the quick attach (with up to 10 kN axial load), while CASM-100 or CASM-80 actuators perform the necessary lifting and tilting functions, while handling axial loads of up to 60 and 30 kN respectively.
Another exhibit is an electrical steering actuator. This solution has already been successfully tested in forklift trucks. Once the drivetrain of a forklift is electric, the remaining hydraulic system of the axle for steering can be replaced with the Ewellix steering actuator. Compared with hydraulic steering systems, electromechanical systems enable more energy efficient and precise steering operations and eliminate the risk of soil contamination due to leakage of hydraulic fluids.
Sensors for measuring force and torque
The Schaeffler LoadSense-PIN enables effective load control. This sensor solution consists of a small steel cylinder that is pressed into a bore in the customer's respective component and measures loads of the surrounding material structure. A strain gauge coated directly onto the cylinder, based on Schaeffler's Sensotect coating technology, records these changes and transfers them in analogue form or via a bus system to the machine control system. This allows the measurement of forces and provides information about loads on components such as axles or gearboxes, as well as on safety-relevant weight distribution when using lifting tools.
Another smart sensor solution for agricultural technology is the Schaeffler TMSS (Torque Measurement Sensor System). This module allows non-contact measurement of torque, temperature and speed and can be integrated into the machine control system using an analogue or CAN bus interface. The modules are particularly suitable for use in fertilizer spreaders, where they ensure a constant spreading pattern.
Electric motors from Schaeffler with maximum power density
Electric motors from Schaeffler offer maximum reliability along with maintenance-free operation. They are used in traction drives or in auxiliary units of agricultural machinery. To meet the growing customer demand for high-voltage systems in a compact design, Schaeffler offers innovative solutions based on flat wire winding technology with hairpin and wave winding (continuous hairpin). A compact design is achieved thanks to a high degree of copper filling, reduced iron and magnetic losses, and improved heat dissipation.
These high-performance drive solutions also enable the future-oriented transition from combustion engines to electric motors in the agricultural machinery segment, while making a significant contribution to reducing CO2 emissions in the agricultural technology sector.
Schaeffler is located at Booth F52 in Hall 15. More information on Schaeffler's comprehensive agricultural technology portfolio is available here: https://www.schaeffler.de/de/produkte-und-loesungen/industrie/branchenloesungen/mobile-arbeitsmaschinen/landtechnik/
Publisher: Schaeffler (UK) Ltd.
Country: United Kingdom
Share Page