Over a million bearings: Schaeffler Wind Power Standard ensures maximum reliability in wind turbines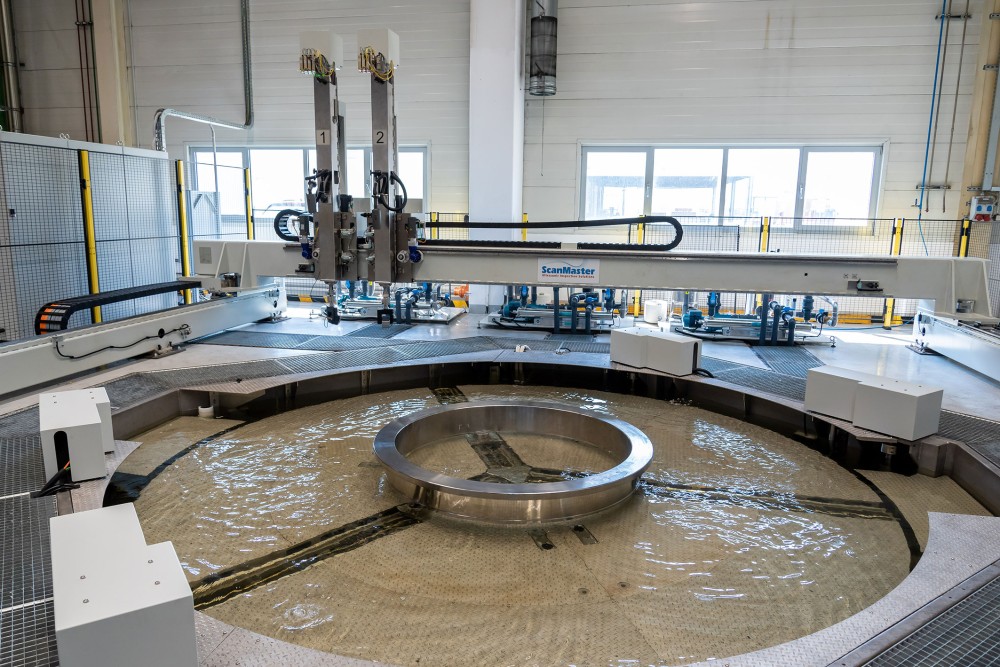 2023-06-15 | Birmingham
Over a million wind turbine bearings have already been manufactured and delivered in accordance with the Wind Power Standard
Highest quality standards for products and processes
Wind Power Standard has been taking into account the rising demands on reliability of wind turbines and associated components for more than ten years
Birmingham, UK | June 15, 2023 | Against the backdrop of ambitious climate goals and an ever-increasing awareness of sustainability issues in society, renewable energy generation – including wind power as a central component – is of growing importance. As market leader and strategic development partner, global automotive and industrial supplier Schaeffler has been supplying reliable bearing solutions for onshore and offshore wind turbines for around 40 years. Rolling bearings from Schaeffler can be found in every second to third wind turbine worldwide.
Schaeffler introduced a Wind Power Standard for wind turbine bearings more than 10 years ago, which takes into account the high demands on the reliability of turbines and associated components. This standard for products and processes ensures that wind turbine bearings are subject to the highest quality standards, as also implemented, for example, in the automotive industry, and in the aviation and aerospace sectors. The start of the year marked the manufacture and delivery of the one millionth bearing by Schaeffler in accordance with the Wind Power Standard.
Rolling bearings play a key role in wind turbines
The progression to multi-megawatt turbines is resulting in higher loads and torques, which place the components under even greater strain, while the costs associated with downtime and maintenance work in the event of a failure are becoming increasingly higher, particularly where offshore systems are involved.
"Our customers require reliable components that allow the increasing power density in wind turbines to be used to its full potential. With the Wind Power Standard, we have been ensuring the highest level of quality for more than ten years – and with more than a million bearings to date," says Bernd Endres, Head of the Wind Power business unit at Schaeffler.
Processes specific to wind power applications for the entire supply chain
In order to ensure these high standards, Schaeffler relies on coordinated and transparent processes, a defined change management system, strict quality control, and extensive documentation along the entire process chain, which is achieved in close cooperation with customers and suppliers. Targeted supplier development activities ensure that the highest quality standard is achieved from the outset.
Long-standing experience and comprehensive system expertise
Compliance with the strict quality standards that apply on a global scale to all development and design teams, and to all production facilities that design and manufacture bearings for wind turbines, is monitored by means of internal audits. In addition to the long-standing experience and comprehensive system expertise of the specialists at Schaeffler, the use of state-of-the-art calculation and simulation programmes in particular ensures that wind turbine bearings are designed to optimum effect. The calculations are supplemented and validated on powerful test rigs. Schaeffler offers extensive testing options, particularly for rotor bearings, in the form of the "Astraios" large-size bearing test rig.
Publisher: Schaeffler (UK) Ltd
Country: United Kingdom
Share Page