Schaeffler announces NMITE partnership to encourage diversity in engineering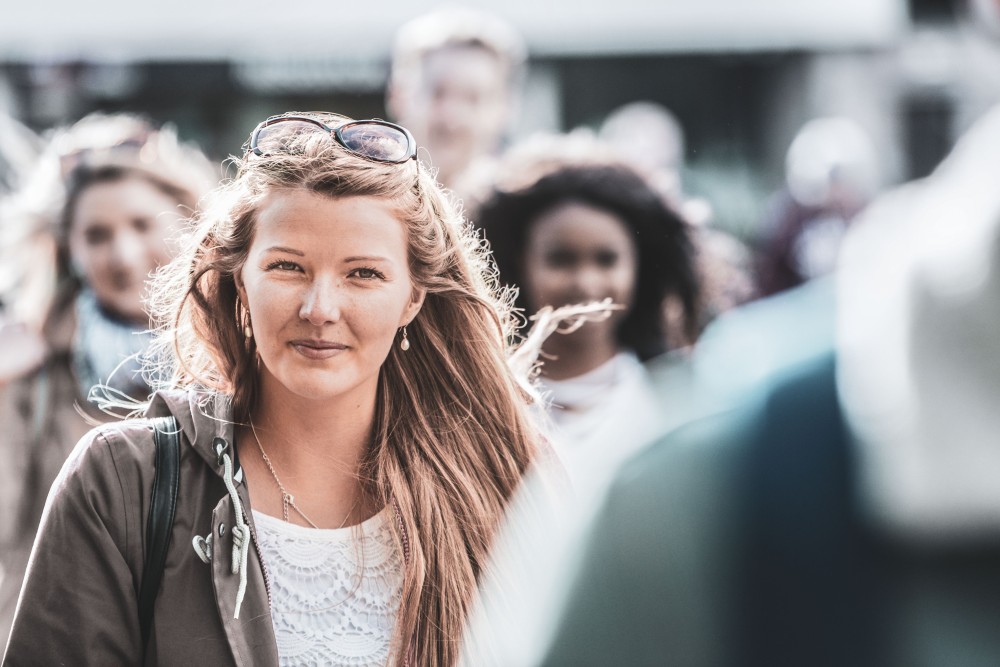 2022-02-03 | Birmingham
Schaeffler's NMITE sponsorship heralds the latest in a longstanding history of working with students
Encouraging more females into the engineering industry
Working directly with NMITE's MEng students to provide expert tutorial
Birmingham, UK | February 03, 2022 | Schaeffler a leading global supplier of motion and mobility solutions to the automotive and industrial sectors, has announced a partnership with the New Model Institute for Technology and Engineering (NMITE). As part of an extensive programme of activities, Schaeffler aims to encourage greater diversity in the engineering sector by sponsoring a female NMITE student for the duration of her degree course.
Located in Hereford and 10 years in development, NMITE opened its doors in 2021 to address the UK's shortage of work ready graduate engineers. Rachel Carr, NMITE's marketing and communication lead, explained, 'Traditional engineering programmes don't best prepare individuals to meet complex challenges. Engineering offers an exciting and varied career path and NMITE's objective is to provide an integrated education programme that trains students to tackle global challenges that do not fall neatly into traditional mechanical, electrical or materials engineering boxes.'
The first cohort of 27 students joined NMITE in 2021 to study its three-year accelerated Master's Degree in Integrated Engineering (MEng) and Schaeffler will sponsor a student from the September 2022 intake. The course is designed to mirror a typical workplace, with students attending classes from 9.00am-5.00pm Monday to Friday. NMITE aims to attract students who can demonstrate personal resilience, curiosity and passion, as well as academic capability, and its ambition is to attract 200 learner engineers each year.
Schaeffler has a longstanding history of working with higher education establishments via its graduate schemes. For over a decade the company has also been a sponsor of Formula Student, which involves the design and build of a single seater race car. For the 2021 competition Schaeffler sponsored nine teams from universities across the UK, offering them a wide range of technical engineering advice and expertise.
The need for greater diversity within the engineering sector is an issue that Schaeffler is also working hard to address. Analysis from Engineering UK has shown that just 14.5 per cent of those working in engineering are female and although this represents an increase from 12 per cent in 2018, it is clear that more must be done to attract and develop enterprising and innovative female engineers. By sponsoring an NMITE student Schaeffler hopes to encourage change and the company will also support NMITE's She/Her=Future Engineer initiative, which is specifically designed to change traditional perceptions and attract female talent.
In order to pass on its skills, knowledge and expertise, Schaeffler will work directly with NMITE's MEng students. It has created a Challenge Programme for the course, looking at structural materials and their innovation, as well as advanced materials and processes. The company will also host a visit from students to a Schaeffler site and send subject matter experts from Schaeffler to speak to students.
'Engineers are the key to resolving major world challenges but there simply aren't enough of them,' commented Kathy Campbell, Human Resources Manager at Schaeffler UK. 'Females represent a massive pool of untapped talent that could help to address this problem, which is why we are delighted to be able to sponsor a female NMITE engineering student for the duration of her MEng course. The engineering sector as a whole needs to drive change and promote itself as a creative, problem solving and inspiring discipline. NMITE offers great hope and we are looking forward to seeing what its students achieve in the future.'
Publisher: Schaeffler (UK) Ltd
Country: United Kingdom
Share Page