Schaeffler launches new generation of rolling bearing housings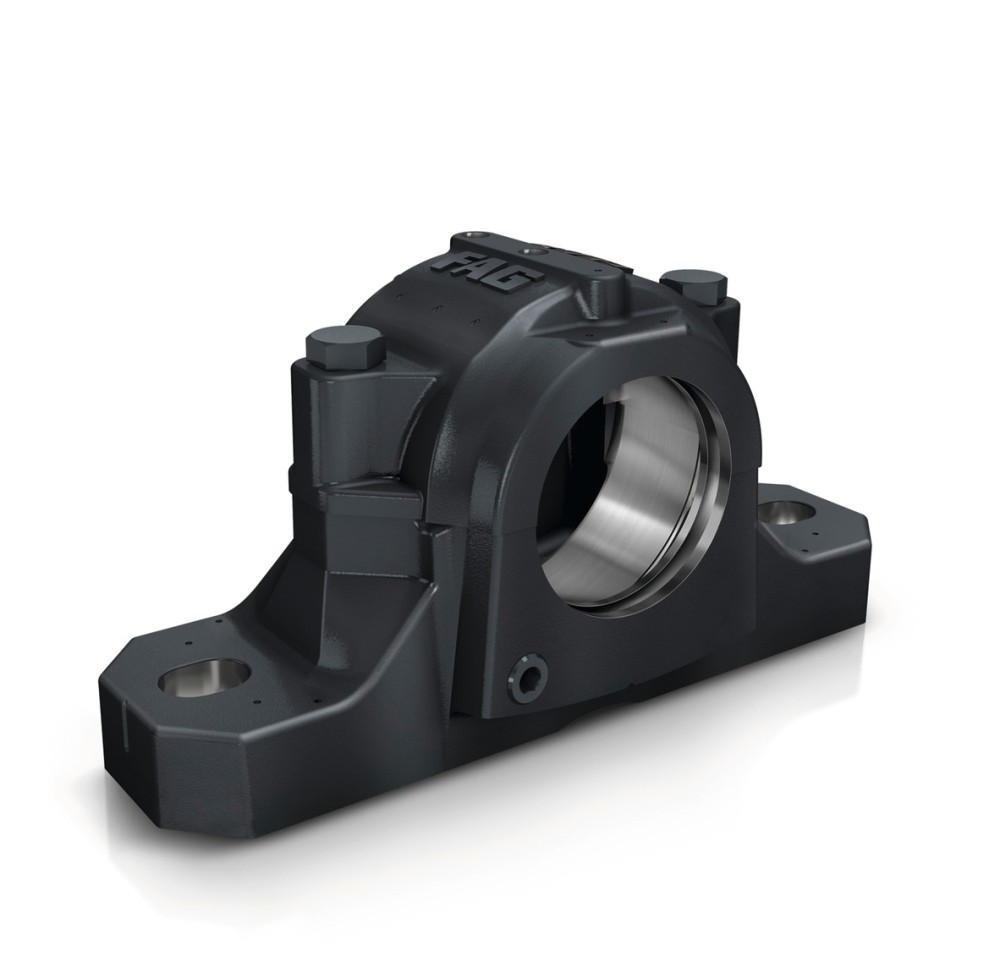 2022-01-14 | Birmingham
Birmingham, UK | 12th January 2022 | Schaeffler, the leading global supplier of motion and mobility solutions to the automotive and industrial sectors, has launched its new generation of FAG plummer block housings. The new SES series offers enhanced efficiency in a cost effective solution. The range replaces Schaeffler's SNV and SNG portfolio.
Suitable for rolling bearings of various diameters and widths, and for shafts from 20mm-160mm, Schaeffler's SES plummer block housings are made of high-quality flake graphite cast iron. They can be used in conveyor systems, crushers and mills, drive drums, fans and turbines across a multitude of industries. For particularly demanding applications they can also be supplied in spheroidal graphite cast iron.
Seal options include double lip, felt, V-ring, Taconite and labyrinth variants, which are complemented by a choice of plastic or steel covers. Schaeffler also offers a standard range of split spherical roller bearings for use with the SES plummer block housing range, providing a complete solution for quick replacement of both bearings and housings. Unlike previously, they are compatible with all established solutions available on the market and, just as importantly, the housing dimensions adhere to common standards, so it is easy to replace competitor products with these new newly created products.
Schaeffler's SES plummer block housings provide a modular solution as their unique housing geometry results in optimised load distribution in the rolling bearing. This significantly reduces bearing wear and offers up to 50 per cent longer operating life, while indentations indicating the shaft and bearing centres allow rapid and simple housing alignment, saving mounting time and operating costs. Furthermore, the placement of lubrication holes in the upper housing section allows for optimum lubricant supply to the bearing, and pilot holes indicate suitable connection positions for condition-based monitoring.
'Schaeffler is recognised across the world for its commitment to innovation and ensuring uptime within manufacturing and other process-based environments,' commented Martin Ryan, Schaeffler's Director of Industrial Distribution. 'Through systematic research and development, we have created a new generation of small housings that are efficient, cost effective and robust and, as such, they can significantly increase the life of the rolling bearings fitted in them. The most common sizes, including relevant accessories, are available now.'
For further information please visit https://bit.ly/34OHQfX
Publisher: Schaeffler (UK) Ltd
Country: United Kingdom
Share Page