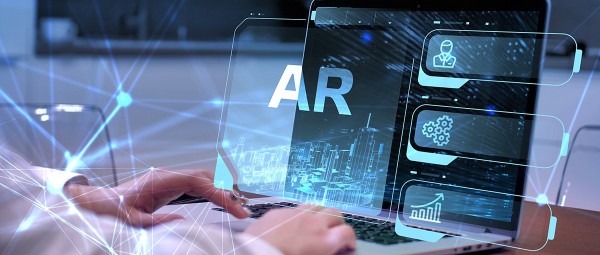 Manufacturers are increasingly using Augmented Reality (AR) in their digital transformation strategy to make productivity improvements, improve project planning and reduce training costs. Kevin Robson, Segment Leader Operations & Assembly at the Schaeffler UK plant in Sheffield, discusses some of the benefits the plant is seeing by investing in AR. 
In a world where digitalisation is on the rise, we are seeing many areas where we can utilise AR to show other colleagues at Schaeffler our ideas and how we've used automation systems to improve our workflows and make cost savings.
Sheffield is the lead plant within the Schaeffler Group for tractor clutch production and assembly. We produce a wide variety of products – in excess of 800 different tractor clutch products at present. We started our AR journey in early 2020 when we purchased a Microsoft HoloLens AR vision system. The HoloLens allows the wearer and remote colleagues to see real life environments and overlay these with different sensory techniques, as well as allowing the possibility to use the display as a white board. This helps so we can write notes or draw on it to better demonstrate ideas or workflows.
Planned automation investments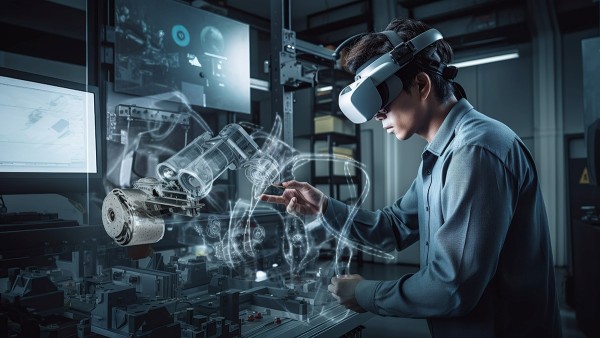 During the COVID-19 lockdown, many of our employees were working from home. Due to this we used AR to get information to personnel on the shopfloor to allow them to repair equipment and machines, improving workflows and actively problem solving.  
Our engineering team started using AR on the shopfloor to communicate with other Schaeffler plants globally. They managed to overcome COVID-19 travel restrictions by sharing ideas and demonstrating our planned automation investments in real time with other Schaeffler Group plants in Germany. The HoloLens has paid for itself many times over - within months it had saved the flight and hotel costs for several engineers that would have had to come from Germany to Sheffield
You can pin a display to a machine, or mark-up areas on a robot, as well as show colleagues where conveyors and other ancillary equipment are located. We've even used HoloLens to show our robot cells to external suppliers, who can then suggest appropriate products to use on our machines.
We primarily saw the benefits of the HoloLens by obtaining opinions from experts at other Schaeffler plants around the world on the production line here, to help process improvements, cost savings, machine repairs and ultimately expanding its use by overlaying the AR with digital features. When we plan investments at Sheffield, which is a traditional manufacturing plant, AR is excellent for smart factory layouts and new machines. It also gets people from the shopfloor involved and gets their buy-in on new equipment or assembly lines.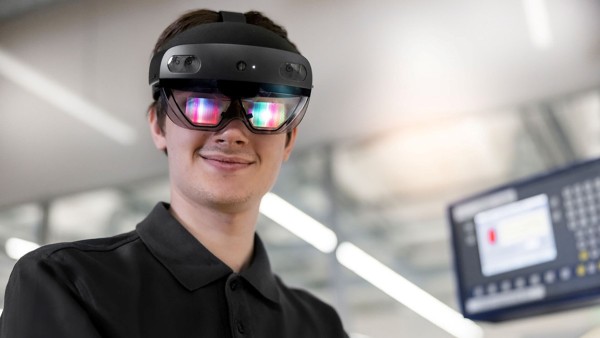 The AR system can also be used to aid in machinery with it recently being used to integrate a new drilling machine into an assembly line. We overlayed the new drilling machine into the line and went to the factory floor with a maintenance technician and machine operator – this allowed us to problem solve before purchasing the drilling machine. By receiving a digital 3D model from the machine supplier, the headset can be used to view the machine and see how it would fit into line.
Prior to AR, 2D drawings from a machine supplier would be received and put on top of our drawing of the factory or production line, only allowing for top-down, minimal visibility.  
AR reveals opportunities to visualise things not considered before and allows for better project planning because you can anticipate things before you implement them, avoiding extra foreseen costs at the end of a project. 
Improved training and skills development
The next evolution in AR is to use the technology as a trainer, this will allow for training of technical staff in product assembly and machine operation, modifications, and repairs. Our aim is to teach employees without interfering with production, regardless of whether machines are available or not; to have the appropriate documentation live on screen, with step-by-step guidance on how to train people – ultimately saving time and manpower whilst reducing training costs. 
AR has proved to continuously improve efficiency and productivity, whilst helping with health and safety and aiding the integration of new standards and regulations on machinery and equipment. The convenience of identifying potential risks and danger areas ahead of time encourages active problem solving to keep any complications at a minimal – it's all about seeing the unforeseen on every project!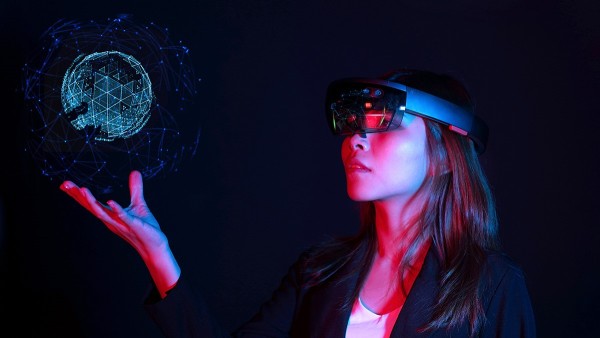 Share Page