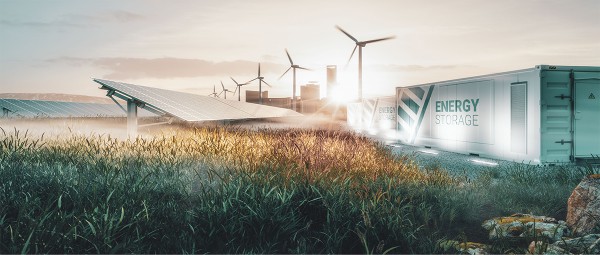 Innovation to deliver sustainability
Earlier this summer, Climate Action Day was marked at all Schaeffler locations worldwide, from Herzogenaurach, Germany to Taicang, China, and from Port Elizabeth, South Africa to Sheffield, UK. Every one of the Schaeffler Group's roughly 83,000 employees stopped work for 90 minutes to focus on climate issues.
In Sheffield and Hereford, Climate Action Day involved a hands-on approach that included planting locally sourced fruit trees and planters on the site, which will be maintained by Schaeffler staff going forward. In an initiative that involved a wide range of employees, from plant operators to management, knowledgeable workers took their colleagues around the Sheffield facility, identifying the fauna and flora on the site and considering the biodiversity on display. Birmingham took a virtual approach, discussing how small things such as removing plastic bags from recycle bins, using eco-friendly cleaning products to motion sensor lighting can reduced their impact.
Such action, of course, is stronger than words. And as the devastating fires and floods witnessed around the world over the last few months demonstrate, the challenge presented by climate change demands action, not just words. This is why the Schaeffler Group has not only committed to being carbon neutral by 2040, but is taking the steps necessary to meet this goal.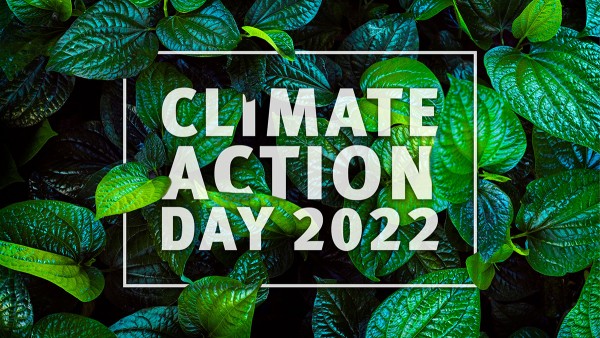 The 2040 target applies to the entire supply chain and is reinforced by ambitious medium-term targets. Yet significant achievements are already being made: internal production will be climate neutral as early as 2030, while all the electricity used at Schaeffler's European production locations including Sheffield have been from renewable sources since last year, with 2024 as the target for all production sites worldwide, helped with the announcement of our 10-year supply agreement with Stratkraft Markets GmbH, a leading international producer in the field of renewable energies.
As of 2025, Schaeffler will be sourcing around 100,000 tons of 'green steel' each year, which will reduce Schaeffler's annual CO2 emissions by up to 200,000 tons, according to Andreas Schick, Schaeffler's Chief Operating Officer. These and other initiatives are outlined in Schaeffler's latest Sustainability Report, which can be downloaded here.
Schaeffler's commitment to sustainability is illustrated in its new e-mobility plant in Szombathely, Hungary. The 15,000 square metre factor is CO2 neutral and features an in-house, rooftop photovoltaic system, a waste water recycling system and rain water retention basins. The plant is highly energy efficient due to the use of heat pumps and heat recovery systems as well as smart heating and cooling management technology. Low electric consumption is possible through with intelligent LED-based lighting.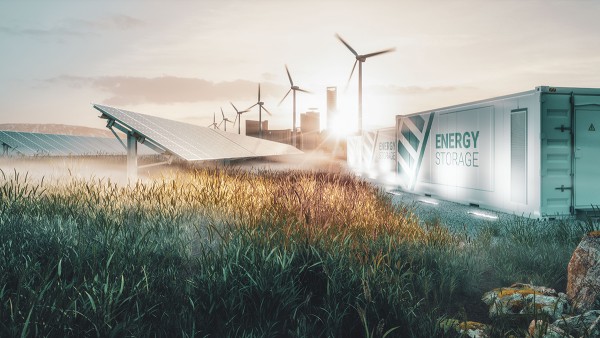 At Schaeffler's Sheffield site, changes are being made to the waste stream as part of an initiative that seeks to send no waste to landfill. As part of the programme, general waste created at the plant is being processed locally and used for heat recovery that benefits the local community, including hospitals.
The path to carbon neutrality isn't just about making production more efficient, optimising supply chains or sourcing renewables sources of energy, however.
As Uwe Wagner, Chief Technology Officer at Schaeffler explains: "In fact, innovative prowess is a prerequisite for meeting the challenges of the future and for shaping the transition toward a sustainable, CO2-neutral future."
This innovation was showcased at Schaeffler's Kolloquium 2022, which focused on "energizing the next generation." Visitors to the event in Bühl in July heard Uwe Wagner outline the six fields of innovation that Schaeffler is focused on: energy, materials, eDrive, mobility, robotics and digital solutions.
These areas involve research and development of a next generation of technologies that promise to transform the global response to climate change. As a steering member of the Hydrogen Council, a global interest group comprising of 81 leading companies from the energy, transport, and industrial sectors, Schaeffler is working to drive forward hydrogen in the direction of industrialisation. Hydrogen has enormous potential as an energy carrier of the future and Schaeffler is developing key components for hydrogen fuel cells, among other applications.
Kolloquium 2022 also highlighted Schaeffler's work in eMobility solutions such as the dedicated "multimode" hybrid transmissions, its "rolling chassis" modular platform and innovative steer-by-wire solutions that are transforming personal and commercial transport through greater efficiency and performance.
Of course, Schaeffler's main strength in these fields of innovation is that it is strongly diversified in the industrial and automotive sectors and so is involved at every point in the energy chain, from the generation of energy through to its use in vehicles. It therefore has the unique perspective, skills and experience to develop the crucial technologies that will drive progress on addressing climate change.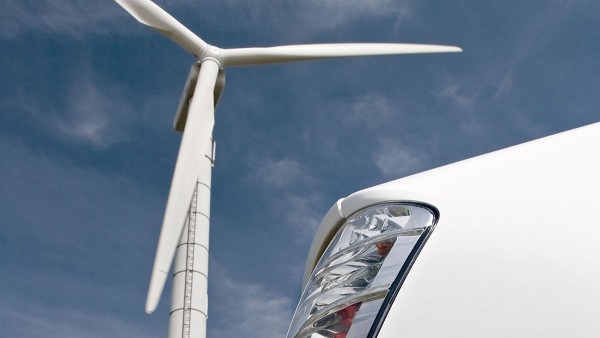 Finally, it is important to note that sustainability goes hand in hand with diversity. The Schaeffler Group's culture is characterized by long-term thinking and responsible action. Alongside environmental and social responsibility comes a commitment to a work environment that is diverse in experience, skills and background. This provides the best environment for the problem-solving so essential if industry and society at large are to meet the challenges of climate change.
Share Page