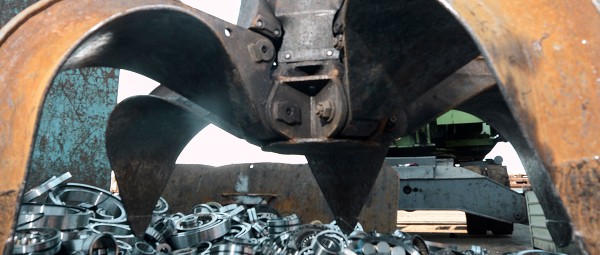 Don't put your trust in a fake bearing
We all know that product piracy costs billions – trillions even as the World Bearing Association states! Out of that 39 per cent of fakes pose a threat to life. With this is mind all bearing manufacturers are dedicating to the fight to stopping fake bearings, and Schaeffler are no different. Leigh Hopkins, Schaeffler UK's Country Manager – Industrial discusses.
Fake products pose a safety risk!
There are many reasons for business as to why counterfeit products pose a threat – revenue being the standout one. Though there are more complex reasons out there, from a tarnishing a brands image through to lost sales. For our products there is also the health and safety risk. Most who purchase counterfeit consumer goods are just looking to save money, however for industrial manufactured products, the danger is that inferior materials or design flaws can cause hazards - from a power plant failing or the bearing in a passenger car getting stuck, these could both lead to seri-ous problems and even injury.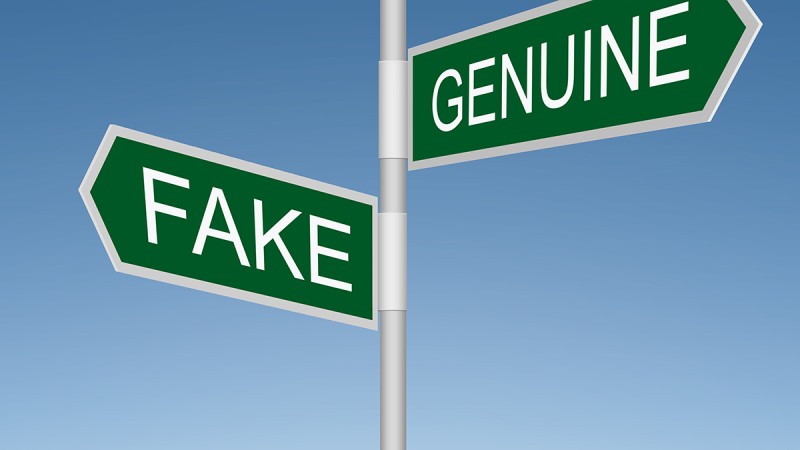 At Schaeffler we have a brand protection team – sounds dramatic – but with the issue of counterfeit bearings being one of intensity, it needs its own team. They are geared towards supporting our sales teams in order to protect our sales partners and their end customers from what can be serious consequences associated with counterfeits. The mag-nitude of this problem has been a priority of our board for many years – which is why our team tackled the problem head-on.
The process of identifying counterfeit bearings has come a long way from when we could compare every individual detail with our originals, including the materials, the design, and the printing of the packaging. At some point, the team noticed that counterfeit bearings could often even be identified by their smell. This was because the inferior-quality grease used on them clearly smelled different and quite unpleasant. So, in the true sense of the word, they smelled like counterfeits, and we literally developed a "good nose" for cases of product piracy. Though we have come a long way from the early days.
An important key element of our progress was the individual marking of packaging and bearings with a data matrix code, or DMC for short. It allows us to quickly and undeniably identify our products worldwide. We also have the Schaeffler OriginCheck app for smartphones, which enables our sales partners and customers to perform a quick pre-liminary check themselves individual Schaeffler code on labels of Schaeffler products and in some cases on the products themselves. When in doubt they are to report their suspicions to the Schaeffler Brand Protection team.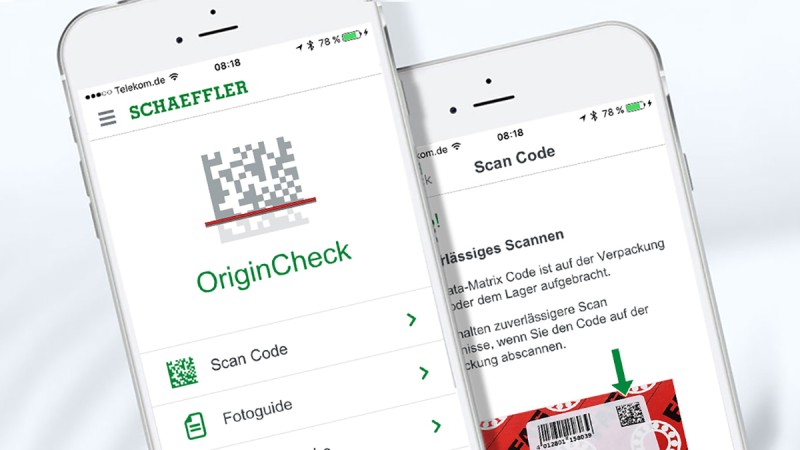 Fighting piracy in the future
Where criminal intent collides with the allure of, supposedly, easy money, scams and counterfeiting will always exist. It is down the original equipment manufactures to keep up, and even be one step ahead of the game. We are in no doubt of the skill that modern counterfeiting has evolved to, though at Schaeffler we understand the game of 'cat and mouse' and the need to confront product pirates going forward. We are just as skillful in our investigations and legal experi-ence. We've established a very good network – both online and in the real world – which provides us with important clues that we follow up on. In addition, we work closely with customs authorities or agencies such as Europol.
It is good to know we are not alone in our fight, with organisations such as the World Bearing Association, who have been campaigning for years to irradicate the issues with fake bearings with their 'Stop Fake Bearings' campaign – even if it isn't a Schaeffler bearing that you are concerned over, help is out there: stopfakebearings.com.
Share Page