Product description
Versatile, modular, and easy to interlink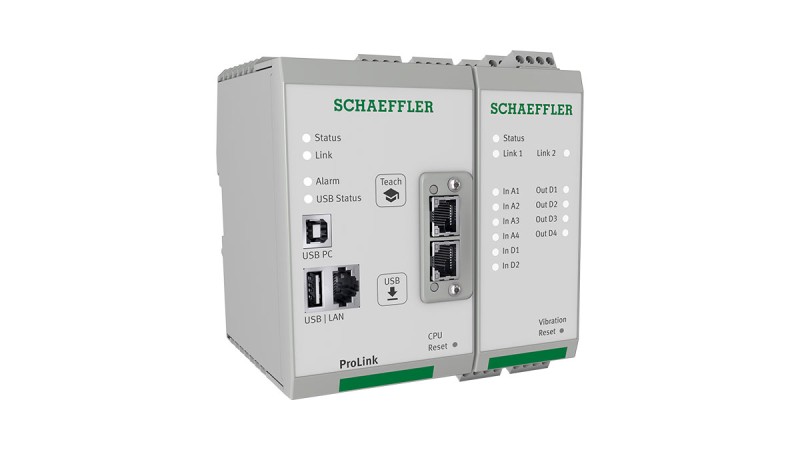 The ProLink multi-channel condition monitoring system monitors the condition of machines and equipment by means of vibration measurement.
The ProLink condition monitoring system offers:
Templates for monitoring rolling bearings, motors, gearboxes, fans, and pumps that make further configuration easier. Information about the machine geometry, such as the installed bearing type or the number of fan blades, is all that is required.
The learning mode allows individual adjustments to alarm thresholds in order to optimize monitoring
In the future, customers will be given the opportunity to optionally use the ConditionAnalyzer via the integrated cloud interface.
Optimally suited for machine monitoring in complex systems: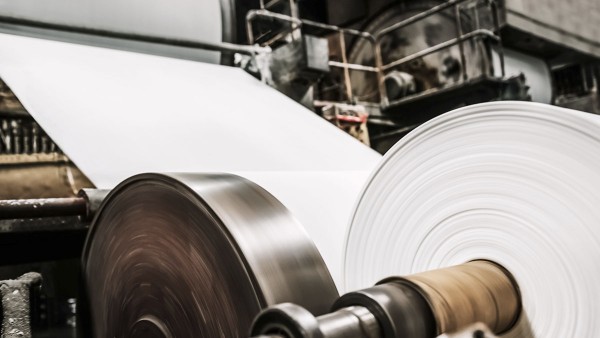 Paper industry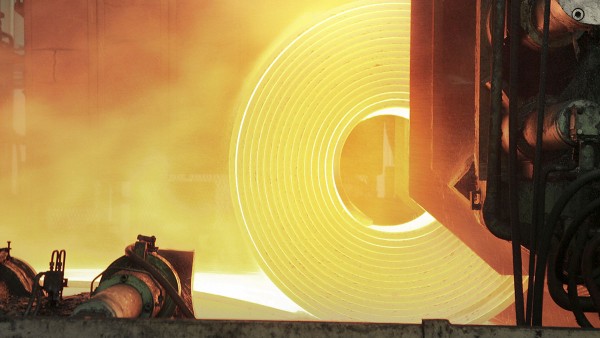 Metal production and processing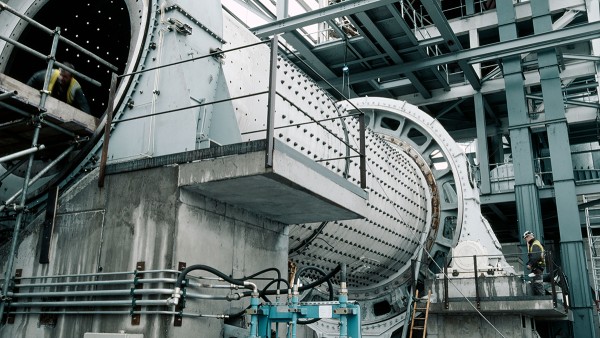 Power plants
The advantages for you at a glance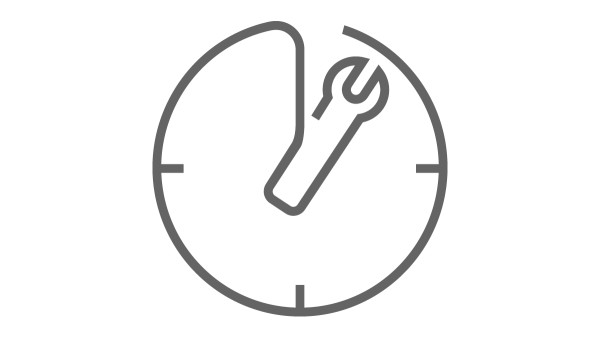 Easy and universal integration
The ProLink condition monitoring system offers versatile options for easy integration into your infrastructure for distributing measured data and can be flexibly used thanks to its modular and scalable design.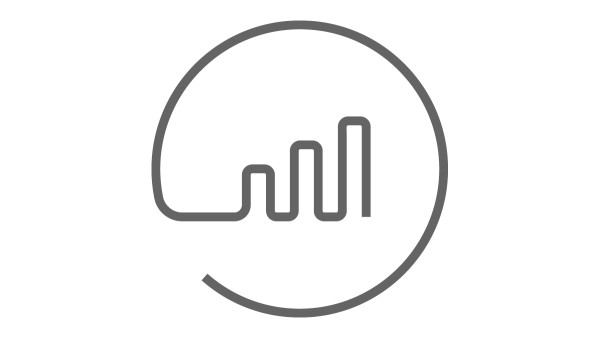 More transparency
By providing all of the information required for visualizing your machines' condition, the ProLink condition monitoring system ensures a high level of transparency.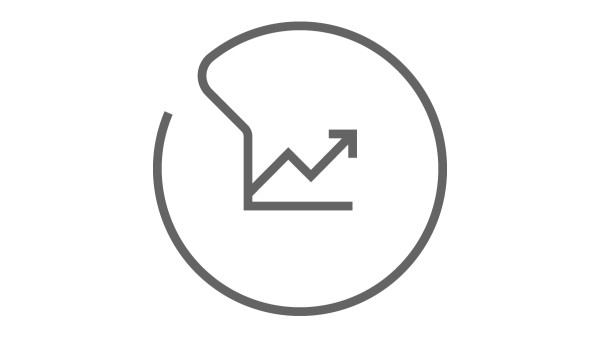 Optimized machine availability
Thanks to the high signal quality, the ProLink condition monitoring system makes predictive maintenance and optimum machine availability possible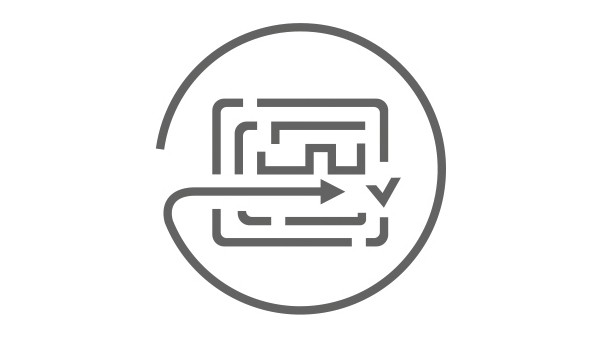 Easy to use
The ProLink condition monitoring system simplifies the use of digital services and Industry 4.0 solutions
Features
Simple initial operation thanks to the automatic monitoring configuration for standard units such as motors, fans, and pumps
Configuration, trend displays, and initial analyses take place directly on the device using the integrated web server and a standard web browser
A great variety of options for integration into your infrastructure using digital interfaces (e.g. ÜPCIUA) and a modular field bus module. This allows the highest possible level of transparency by providing all measured information about the machines' condition, e.g. for the customer's own plant visualization, maintenance planning system, and quality assurance
Modules & functions
SmartWeb

Configuration assistant
Automatic learning mode
Measurement data view
Vibration module with recording of speed data:

4 signal inputs
2 speed inputs
4 switching outputs
Additional modules: ProLink can be individually expanded to include additional measurement modules for a range of different applications (in the planning phase)
Field bus connection: In the planning phase: Profinet and C-Link IE Field
Cloud communication: Ethernet, OPC UA, MQTT, web services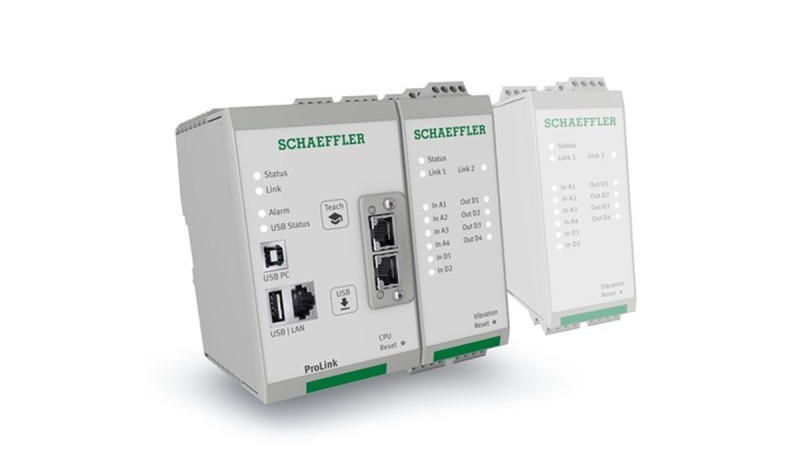 Schaeffler offers a standardized hardware and software infrastructure – from components equipped with sensors through to digital services.
One component is the ProLink condition monitoring system. It offers the perfect setup in combination with the ConditionAnalyzer – the automatic vibration diagnosis system.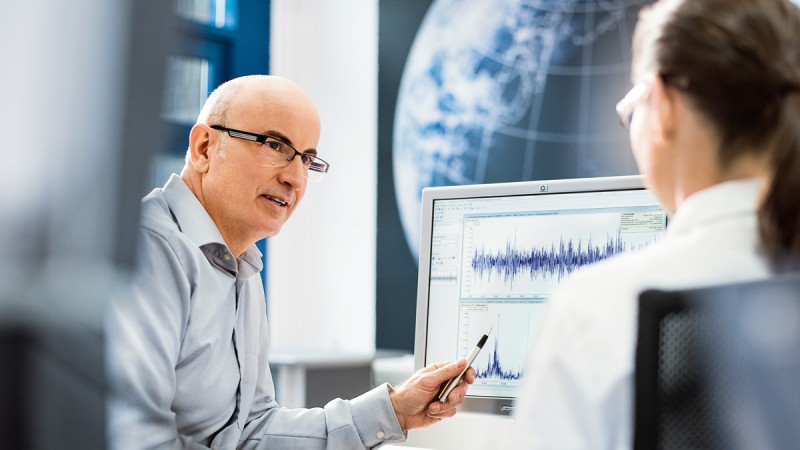 Schaeffler sensors record the vibrations on the machine while the ProLink condition monitoring system analyzes the overall vibration condition as well as component-specific vibrations, e.g. in bearings, gears, etc.
All parameters and alarm statuses can be transmitted to the control room and the machine control system using OPC UA
The alarm condition can also be transmitted simultaneously to a maintenance planning system via OPC UA. The appropriate maintenance measures can then be initiated from there
High costs incurred by a stoppage can thus be reliably prevented
Service & Support
Service center
In our service center, we provide you with all the important information and answers to your questions about every aspect of ProLink CMS. Our service information includes the most important application examples for ProLink CMS in operation, explanatory videos, informative material, and instructions for easy installation and operation.
Technical Documents
Software, Licenses, Manuals
Contact
Consultation and contact