97% reduction in waste to landfill from Schaeffler's UK plant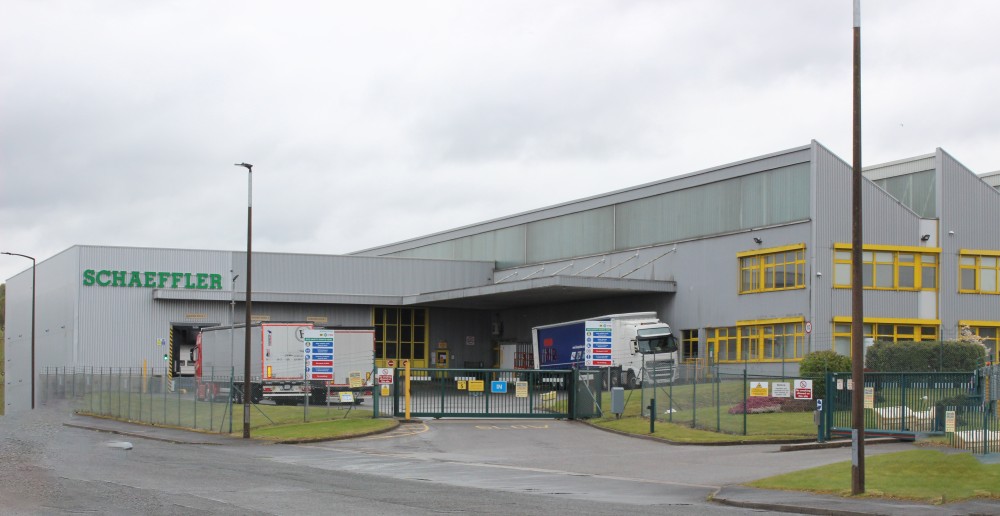 2021-05-07 | Birmingham
One of the Schaeffler Group's central aims is to use resources sparingly, including avoiding waste wherever possible.
During 2019 and 2020, Schaeffler UK's plant in Sheffield implemented a 4R Plan (Reduce, Re-Use, Recover and Recycle) to minimise waste to landfills.
By the end of 2020, the site achieved 97% reduction in waste to landfill.
Birmingham, UK | 07. May 2021 | Schaeffler (UK's) plant in Sheffield is extremely proud to have worked on the Zero Waste to Landfill Project, the aim of which is to recycle as much waste as possible and no longer dispose of it in landfills. By the end of 2020 the Sheffield site had achieved 97% reduction of waste to landfill.
As a corporate value, sustainability has been firmly anchored in the Schaeffler Group's activities for many years and is an integral component of the corporate strategy. Recently the Schaeffler Group has been selected as one of the 50 Sustainability & Climate Leaders worldwide on the occasion of the 75th anniversary of the United Nations (UN). The common objective of this initiative is the achievement of the 17 goals for sustainable development set by the United Nations.
In 2018, the total tonnage of main waste streams (including paper, cardboard, plastic, wood and general waste) at Sheffield was 276 tonnes, of which 58 tonnes was general waste and sent to landfill. Schaeffler implemented measures to support sustainable production, by protecting the environment and working towards reducing overall wastage sent to landfill.
To implement this, David Wright, EHS Co-ordinator at Sheffield, and his colleague Charlotte Waller carried out the '4R Plan' outlined below.
The 4R Plan
Reduce:
The first measure of the '4R Plan' was to 'Reduce'. Namely the removal of all disposable cups. It became apparent that large volumes were being used (estimated around 5,000-6,000 per week). The cups could not be recycled due to a thin layer of plastic within the cardboard. This made it a 'PP5 class plastic disposal' which requires specialised and costly recycling processes. Replacing disposable cups by providing all staff with re-useable cups meant a reduced waste to landfill of approximately 1.39 tonnes.
Re-use:
For 'Re-use', the wooden crates on site are sold on to a local company that reuses them.
Recycle:
To accomplish the 'Recycle' measure, all office areas were provided with recycling bins to enable waste segregation at source. With each station using four different bins (General waste, Aluminium Cans, Plastic and Paper), only the 'general waste' was sent for incineration.
Previously, the 220L bins on the shop floor were not segregated as efficiently as they could have been. For example, upon investigation it appeared that only the top reachable layer of waste in these bins were segregated and placed into the appropriate waste skip. This left the majority of the waste (whether recyclable or not) to be placed into the general waste skip. All the waste from the shop floor entered these bins, therefore some bins contained high levels of recyclable material. To address this issue, the implementation of 220L fold down bins provided an opportunity for all waste to be accessed and segregated efficiently.
Recover:
For the 'Recover' stage, the waste supplier was changed. The new company incinerates waste to recover heat and energy, classing this process as recovery. The heat generated from the incineration process is used to provide heating and electricity for the local city of Sheffield. 'The waste companies' (sorting area and incineration) are local to Sheffield, further reducing the carbon footprint of the plant's waste.
Significant improvements
The measures outlined above were all implemented throughout 2019 and 2020, with improvements having already been made. In 2019, the total amount of general waste produced had reduced by 12 tonnes. This demonstrates that the measures implemented for increased segregation are working.
One of the biggest achievements in reducing waste to landfill by 97% was redirecting the compactor waste from landfill to energy recovery – a process that produces electricity to feed into the national grid, as well as providing hot water for district heating supplying social housing, theatres and government buildings within the Sheffield area.
In its '2020 Waste to Energy Year End Report', the waste service company reported that the Sheffield plant in 2020 had saved 9,000 kg of CO2 which is equivalent to planting 30 trees, taking 3.25 passenger cars off the road, or providing power for 5.29 homes.
Other waste streams at the plant are also recycled, for example, cardboard is recycled into paper products, plastic is processed into pellets and used to make bubble wrap for certain packaging and damp-proof membranes for use in the construction industry.
Scrap wood is taken to Stobart Energy based in nearby Rotherham. With long term contracts in place they supply nearly two million tonnes of fuel to Energy Recovery Facilities. This generates renewable energy equivalent to the annual domestic electricity needs of 2% of the UK population.
The supplier of electricity to the plant has declared a 100% green energy supply for the period 2019/20, comprising of 47.8% bio-energy, 32.7% wind, 11.7% photovoltaic (solar), and 7.8% hydropower.
Greig Littlefair, Managing Director of Schaeffler UK comments: "One of the Schaeffler Group's central aims in terms of sustainability is to use resources sparingly, including avoiding waste whereever possible. As well as monitoring waste generation, collection and disposal, this also includes developing and introducing low-waste, eco-friendly processes. The Sheffield site has made excellent progress so far by implmenting the 4R Plan that has helped reduce waste to landfill by 97 per cent. The aim is to continue to reduce waste to landfill and where waste cannot be further reduced, we will look to send this for approved recycling."
Publisher: Schaeffler (UK) Ltd
Country: United Kingdom
Share Page