Schaeffler condition monitoring test rig helps ensure low maintenance costs and high train availability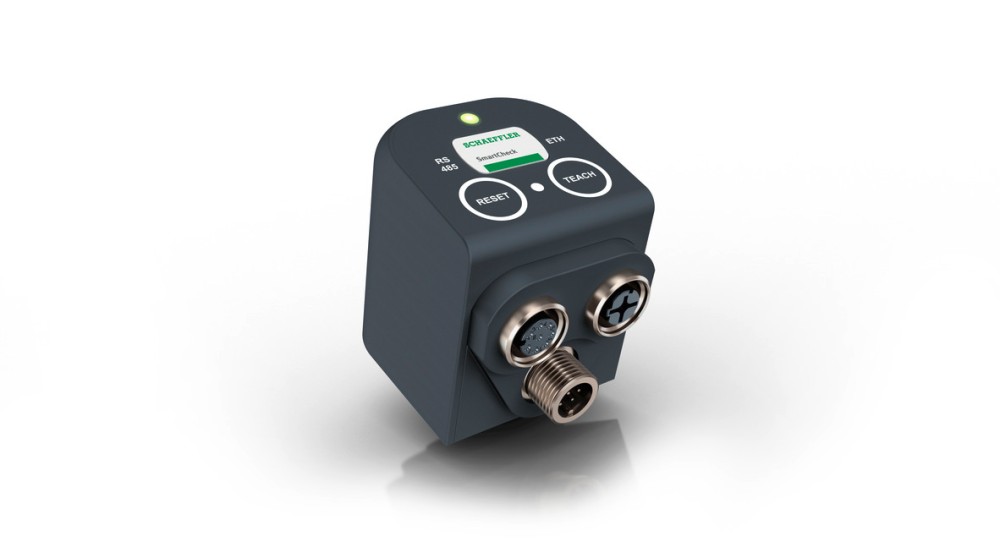 2019-10-29 | Sutton Coldfield
Condition monitoring test rig monitors vibration and temperature of bearings and gears in gearboxes and axles.
Simple cost effective solution using Schaeffler SmartChecks and SmartController.
The cost of the test rig is significantly lower than the cost of installing complex onboard monitoring systems to trains.
SUTTON COLDFIELD, UK, October 29, 2019. By providing a condition monitoring test rig for inspecting train wheelsets and gearboxes, Schaeffler is helping a rail operator in Asia to eliminate unplanned train downtimes and minimise maintenance costs.
Local public transport with regional rail vehicles is part of the customer's core business. Low maintenance costs and high train availability are crucial factors for the railway operator. Any downtime or delays can mean considerable costs and financial penalties.
The Challenge
To ensure the best possible availability, the gearboxes and wheels of all the wheelsets of a train, including its axle and gearbox bearings, are regularly inspected, overhauled or replaced. The customer was therefore looking for a solution that would ensure the reliability and accuracy of checks, while also minimising the downtimes of the trains.
The Solution
With its special condition monitoring test rig for railway gearboxes and axlebox bearings, Schaeffler implemented a cost effective solution optimised for the customer's specific application. Schaeffler SmartCheck sensors are simply attached to the components to be monitored using magnets and undertake precise measurements of vibration and temperature without a requirement for further installation outlay. Components monitored include gears in gearboxes, gearbox bearings, wheel axles and axlebox bearings.
The sensors are directly connected via a Schaeffler SmartController to the input and output terminals such as an HMI touchscreen control panel, an external monitor, and alarm and data processing systems. The axles are driven by means of an integrated electric motor for the test runs. In addition, the system can reliably check whether the bearings were correctly mounted, for example, after bearing replacement. Parameters monitored include vibration, temperature, speed and bearing end position.
Customer Benefits
For the customer, the integrated solution for the inspection of gearboxes and wheelsets is an important tool in eliminating unplanned downtimes and malfunctions in rail applications. The investment in the test rig is also significantly lower compared to the cost of complex onboard monitoring systems, which are often used in long distance trains. The customer is also benefitting from the following:
Reliable and very precise condition monitoring.
Simple and full integration to the customer's infrastructure.
User-friendly and efficient operation.
Inspection of gearboxes without dismantling and changing the oil.
Inspection of bearings without dismounting and replacing the seals.
Mounting check after maintenance or replacement of bearings.
Unplanned downtime of trains can always result in direct and indirect costs for rail operators. The reputation of the operator can also be damaged, particularly in public transport applications. In this particular case, there is an additional significant risk because any downtime or delays in rail traffic is penalised in the form of severe financial penalties stipulated by national regulations. Following the positive experience with Schaeffler's test rig, the customer is now planning to use the system at other locations.
For more information on the Schaeffler SmartCheck and SmartController, please contact Schaeffler UK's Communications & Branding Department on info.uk@schaeffler.com
About Schaeffler
The Schaeffler Group is a leading global supplier to the automotive and industrial sectors. Its portfolio includes high-precision components and systems for engine, transmission, and chassis applications as well as rolling and plain bearing solutions for a large number of industrial applications. The Schaeffler Group is already shaping "Mobility for tomorrow" to a significant degree with innovative and sustainable technologies for electric mobility, digitalization, and Industry 4.0. The technology company generated sales of approximately EUR 14.2 billion in 2018. With around 90,500 employees, Schaeffler is one of the world's largest family companies and, with approximately 170 locations in over 50 countries, has a worldwide network of manufacturing locations, research and development facilities, and sales companies. With more than 2,400 patent applications in 2018, Schaeffler is Germany's second most innovative company according to the DPMA (German Patent and Trademark Office).
Follow us on Twitter @SchaefflerUK to get all of our latest press releases and news.
Publisher: Schaeffler (UK) Ltd
Country: United Kingdom
Share Page