Fuel consumption and CO2 emissions can be reduced by up to 15 per cent thanks to Schaeffler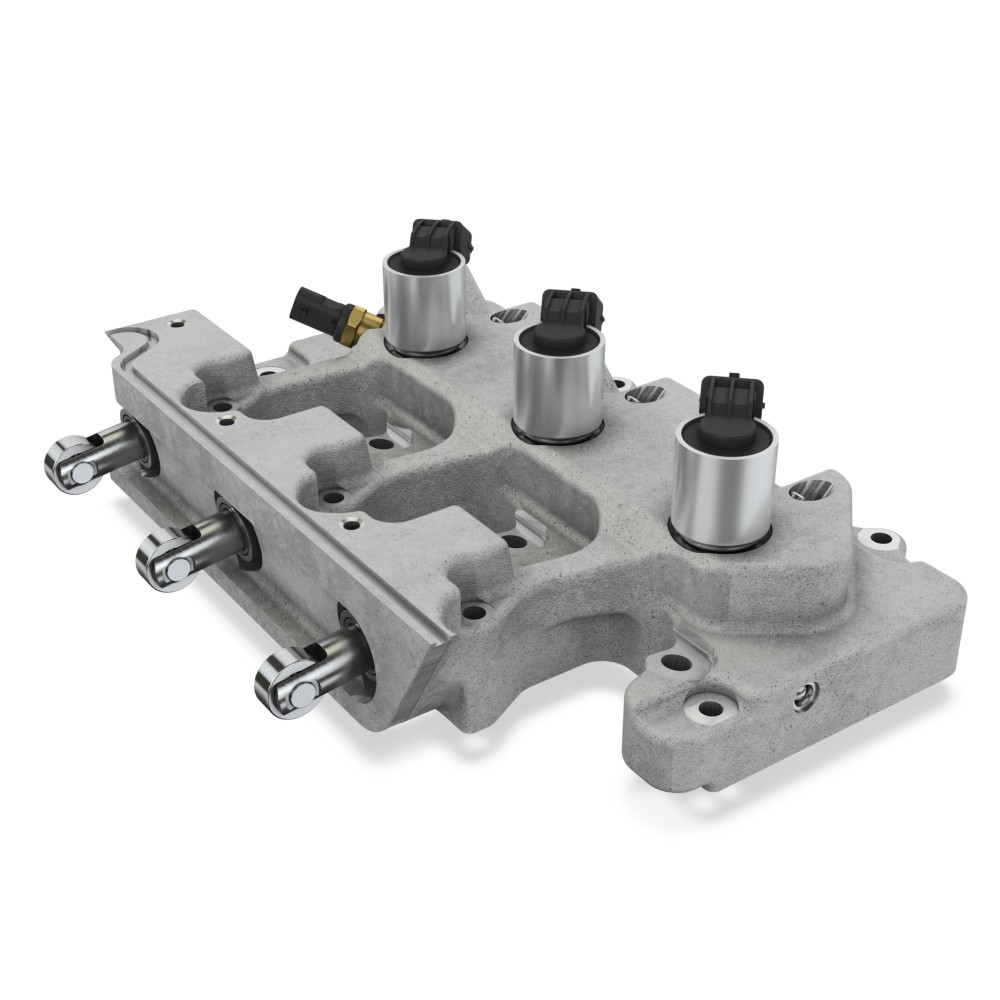 2019-09-10 | Sutton Coldfield
Optimised drives based on internal combustion engines contribute to the achievement of the Paris Agreement's environmental targets.
Fuel consumption can be reduced by as much as 15 per cent depending on the engine and vehicle class.
New compact version of the UniAir system with optimised weight characteristics presented.
SUTTON COLDFIELD, UK, September 10, 2019. The world of mobility is changing. For the two-degree target specified by the Paris Agreement to be achieved, a mix of all-electric drives, hybridised drives, and eco-friendly drives based on internal combustion engines is absolutely essential. Schaeffler predicts that the internal combustion engine will also continue to play a decisive role in the future. In the year 2030, internal combustion engines will still be installed in around 70 per cent of vehicles – of which 30 per cent will rely solely on the internal combustion engine and 40 per cent will be hybrids. It is therefore essential for the further development of conventional drives to continue. "The solutions that we will be presenting at the IAA make fuel savings of up to 15 per cent possible depending on the engine and vehicle class," explains Matthias Zink, CEO Automotive OEM at Schaeffler. "We are giving our customers a lot of leverage with which to fulfill the strict legal requirements and reduce CO2 emissions during real operation as well."
Valve train variability
At the IAA, Schaeffler will be presenting the latest version of its fully variable UniAir valve train system. As well as being more compact, this system is also 30 per cent lighter than the previous version, and it allows the air path in the engine to be fully optimised and maximum dynamics achieved when load and speed changes occur. The system comprises a module that is installed between the camshaft and the valve stem, together with the relevant software. As a strong partner to the automotive industry, Schaeffler uses its comprehensive expertise in thermodynamics to help its customers optimally match the system to the relevant engine and select the corresponding operating strategies.
Schaeffler's eRocker solution is designed for the exhaust side. The system's electromechanical actuation makes it independent of the engine's oil circuit, and it can also be applied with relative ease.
Schaeffler will be presenting a further highlight with its electric cam phasing (ECP) unit. This system makes rapid adjustments based on the speed and temperature and allows the valve timing to be optimised throughout the entire operating and temperature range, which plays an increasingly important role when it comes to hybridisation since internal combustion engines in hybrid vehicles have to be started with significantly greater frequency than those installed as the sole drive source. The electric camshaft phasing unit ensures that this start process takes place quickly, efficiently, and most importantly, with low vibration levels.
48V hybridisation makes fuel savings of up to seven per cent possible
Hybridisation supports the internal combustion engine while reducing its workload and, in conjunction with braking energy recuperation, improves the overall efficiency of the system. At the IAA, Schaeffler will be demonstrating 48V hybridisation using a belt-driven starter generator, which allows a significant reduction in fuel consumption and emissions of 5 to 7 per cent to be achieved. This type of solution enables comfortable and efficient start-stop operation of the engine and can also be configured for boost operation.
Thermal management module
Thermal management is another key element when it comes to increasing efficiency. Schaeffler's individually adjustable thermal management module (TMM) for internal combustion engines and hybrid and electric drives provides enhanced control of the operating temperature throughout the entire powertrain, including the engine, transmission, and electrical components such as the battery, power electronics, and electric motor. The module allows precise regulation of volume flows using electromechanically powered rotary slide units that are controlled by position sensors. Alongside reduced CO2 emissions, the shorter warm-up phase also has another positive side effect: passenger comfort is increased.
Less friction inside the engine
Even conventional bearing solutions still improve drives based on internal combustion engines: innovative solutions for rolling bearing supports in balancer shafts, camshafts, and crankshafts offer considerable potential for reducing power losses in the engine and thus for improving fuel economy and lowering emissions. Balancer shafts with rolling bearing supports generate approximately 50 per cent less friction compared with shafts supported by plain bearings, for example. Schaeffler has also succeeded in developing an optimised design for balancer shafts that is up to 40 per cent lighter without any loss of function.
Visit us at the IAA in Hall 9, Booth A07. The press conference is scheduled for September 10, 2019 at 12:30 pm and can be viewed online at https://schaeffler.gomexlive.com/.
About Schaeffler
The Schaeffler Group is a global automotive and industrial supplier. By delivering high-precision components and systems in engine, transmission, and chassis applications, as well as rolling and plain bearing solutions for a large number of industrial applications, the Schaeffler Group is already shaping "Mobility for tomorrow" to a significant degree. The technology company generated sales of approximately 14.2 billion Euros in 2018. With around 92,500 employees, Schaeffler is one of the world's largest family companies and, with approximately 170 locations in over 50 countries, has a worldwide network of manufacturing locations, research and development facilities, and sales companies. With more than 2,400 patent registrations in 2018, Schaeffler is Germany's second most innovative company according to the DPMA (German Patent and Trademark Office).
Follow us on Twitter @SchaefflerUK to get all of our latest press releases and news.
Publisher: Schaeffler (UK) Ltd
Country: United Kingdom
Share Page