Deep groove ball bearings offer longer life, less noise and lower friction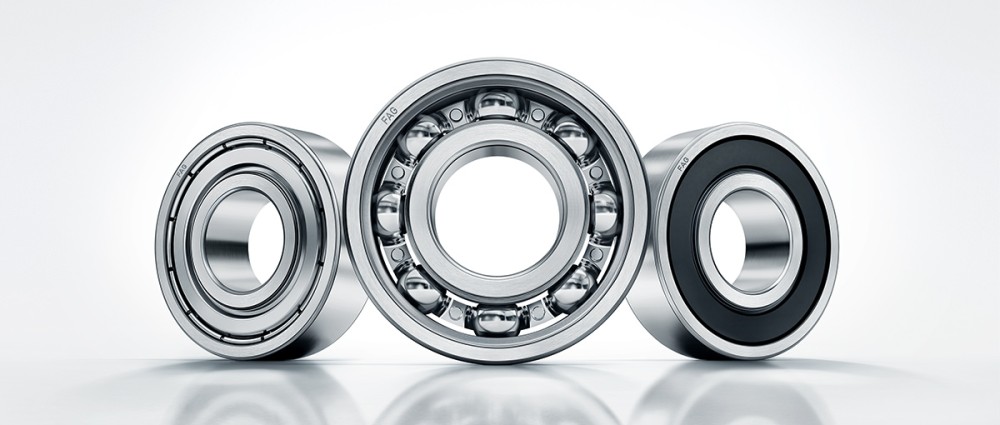 2019-08-08 | Sutton Coldfield
SUTTON COLDFIELD, UK, August 08, 2019. Since Schaeffler successfully introduced its FAG Generation C range of single row deep groove ball bearings in 2008, their product characteristics, including minimising friction and noise, have been continuously improved.
Schaeffler has developed two new sealing concepts for Generation C bearings. Reduced grease loss and better protection against contamination extend the grease operating life and therefore the operating life of the bearing. The new Z-type dust shield with its innovative labyrinth seal, helps to reduce grease loss by 20%, and reduces contamination by 30% compared to the previous design. The patented ELS lip seal (optional) provides maximum sealing at low friction and is particularly suitable for alternating axial loads, such as those found in the wheel bearings of motorcycles. This improved sealing, without any additional friction losses, is due to the innovative shape of the lip, which is perfectly matched to the ring recess. Furthermore, the recesses have now been moved to the interior of the bearing, significantly improving its robustness during handling and mounting. In addition, non-contact BRS lip seals and HRS lip seals, which start at the inner ring, are available with increased sealing performance in the standard range.
The high quality of the balls and a noise-optimised cage enable Generation C bearings to run at significantly reduced noise levels compared to conventional deep groove ball bearings. Generation C bearings run with even lower friction. These characteristics can be attributed to numerous improvements to raceway parameters in terms of roundness, waviness, roughness and tighter manufacturing tolerances. Reduced friction also means lower energy costs during operation.
From electric motors to motorcycle wheel bearings
Due to its remarkably low noise levels and friction, Generation C bearings are ideal for use in electric motors. The efficiency of small electric motors with low capacity – the type often found in electrical consumer goods such as washing machines, dishwashers, fans and power tools – is mostly determined by the power loss of the internal bearings. Generation C bearings not only offer 35% less friction than their predecessor, but also cut noise levels by 50%. This means a more efficient motor, resulting in reduced energy consumption. These design improvements mean that the bearings can achieve higher running speeds (rpm), whilst simultaneously increasing the life of the bearing. The bearings are therefore ideal for applications in which low noise and smooth running are critical. Reduced friction levels and improved energy efficiency from the bearings means a reduction in running costs for plant operators and a more efficient machine with extended maintenance intervals.
Leading motorcycle manufacturers are also benefitting from Generation C bearings. For both urban and inter-urban mobility, motorcycles and scooters are the predominant means of transport in emerging markets such as South East Asia and India. Road conditions and the environment are challenging in these areas, which means that the bearings are often exposed to severe contamination and ingress of water. All of this can result in early bearing failures and shorter service intervals, resulting in higher cost of ownership for end users. For this reason, motorcycle manufacturers require a wheel bearing with properties that are optimised for harsh operating conditions. Generation C wheel bearings are ideal and combine several important features: less friction, longer operating life and protection against ingress of contaminants, while retaining as much grease as possible in the bearing. Particularly at high rotating speeds, the frictional torque is reduced, leading to improved fuel efficiency of motorcycles.
For more information on Generation C deep groove ball bearings, please contact Schaeffler UK's Communications & Branding Department on info.uk@schaeffler.com
About Schaeffler
The Schaeffler Group is a global automotive and industrial supplier. By delivering high-precision components and systems in engine, transmission, and chassis applications, as well as rolling and plain bearing solutions for a large number of industrial applications, the Schaeffler Group is already shaping "Mobility for tomorrow" to a significant degree. The technology company generated sales of approximately 14.2 billion Euros in 2018. With around 92,500 employees, Schaeffler is one of the world's largest family companies and, with approximately 170 locations in over 50 countries, has a worldwide network of manufacturing locations, research and development facilities, and sales companies. With more than 2,400 patent registrations in 2018, Schaeffler is Germany's second most innovative company according to the DPMA (German Patent and Trademark Office).
Publisher: Schaeffler (UK) Ltd
Country: United Kingdom
Share Page