Schaeffler axlebox bearing solutions for rail vehicles ensure safety, reliability and a long operating life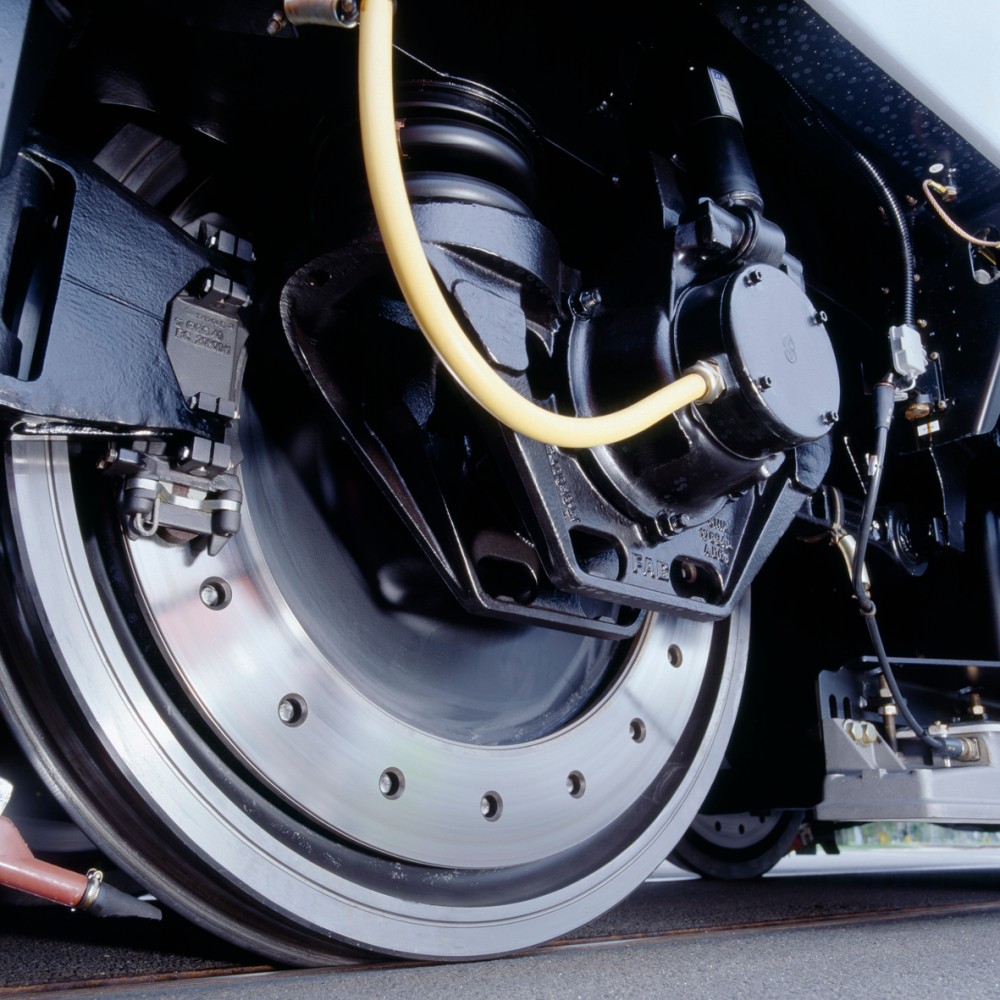 2019-08-06 | Sutton Coldfield
SUTTON COLDFIELD, UK, August 06, 2019. Manufacturers of rail vehicles, as well as rail operators and passengers, all expect the highest level of reliability and operational safety in every type of rail vehicle – from trams to high speed passenger trains. In light rail vehicles, for example, the focus is on low-floor designs and multiple-section designs. The running gear, bogies and components must therefore be extremely compact and reliable, as these systems are safety-critical. Schaeffler offers a wide range of rolling bearings for axleboxes that meet all of these demanding requirements.
Axlebox bearings are subject to extreme loads at the interface between the wheelsets and the bogie frame and so must meet various technical requirements. If the rolling bearing components are tested according to EN 12080, including ultrasonic testing of the inner and outer rings rings, they comply with the highest quality class and are labelled with "Class 1". At Schaeffler, compliance with EN 12082 is verified on special axlebox bearing test rigs.
Cylindrical roller bearings and bearing units
For decades, cylindrical roller bearings have stood the test of time in supporting the wheelsets of all types of rail vehicle. The bearings are particularly suitable for supporting high radial loads and normally have special internal designs and polyamide cages. As well as other axlebox bearings, cylindrical roller bearings support the normal axial loads and have a modified linear contact between the rollers and the raceway to prevent edge stresses.
Cylindrical roller bearings in axlebox bearings are principally used in two main configurations:
• two single-row cylindrical roller bearings as a bearing set.
• One double-row cylindrical roller bearing as a ready-to-mount unit.
Double-row cylindrical roller bearing units have an integrated seal, are greased and delivered ready to mount. The dimensioning is normally based on a calculated operating life of more than 3 million kilometers.
Spherical roller bearings
Spherical roller bearings are used in axlebox bearings for freight vehicles, locomotives and other rail vehicles. Schaeffler provides spherical roller bearings for wheelsets with fixed inner ring flange and solid brass or sheet steel cages, which means the bearings can withstand extremely harsh conditions. They contain two rows of symmetrical spherical rollers that freely adjust themselves in the concave raceway.
Tapered roller bearings and TAROL units
Tapered roller bearings are used in the same way as cylindrical roller bearings in the axlebox bearing supports of all types of rail vehicles:
• Two single-row tapered roller bearings as a bearing set.
• One double-row tapered roller bearing as a ready-to-mount unit (TAROL unit).
Ready-to-mount TAROL units (Tapered Roller Bearing Unit) have an integrated seal, are greased and the clearance is adjusted during assembly.
TAROL units are available in either metric or imperial dimensions and are supplied with all the necessary retaining elements and fittings. They are mounted on the axle journal using a hydraulic press. Schaeffler also provides customer-specific components, spare parts and housing adapters on request.
Axlebox bearing housing and adapter
The housing, which connects the bogie frame to the wheelset, must safely transfer loads. The design depends on how the forces are introduced into the housing. The correct shape ensures optimum distribution of pressure in the rolling bearing so that the specific load is reduced and stress peaks in the load-bearing contact surfaces are avoided. The design of the housing is individually adapted to the adjacent construction.
The optimum design is ensured by means of complex tests that are supported by FEM calculations. The finite element method describes not only complex geometries but also the complex progression of the force flow in the housing as realistically as possible. Axlebox bearing housings and adapters can be supplied made from spheroidal graphite cast iron, cast steel or cast light metal.
For more information, or to request your free copy of the brochure "Expertise in Bearing Technology and Services for Rail Vehicles" please contact Schaeffler UK's Communications & Branding Department on info.uk@schaeffler.com
About Schaeffler
The Schaeffler Group is a global automotive and industrial supplier. By delivering high-precision components and systems in engine, transmission, and chassis applications, as well as rolling and plain bearing solutions for a large number of industrial applications, the Schaeffler Group is already shaping "Mobility for tomorrow" to a significant degree. The technology company generated sales of approximately 14.2 billion Euros in 2018. With around 92,500 employees, Schaeffler is one of the world's largest family companies and, with approximately 170 locations in over 50 countries, has a worldwide network of manufacturing locations, research and development facilities, and sales companies. With more than 2,400 patent registrations in 2018, Schaeffler is Germany's second most innovative company according to the DPMA (German Patent and Trademark Office).
Follow us on Twitter @SchaefflerUK to get all of our latest press releases and news.
Publisher: Schaeffler (UK) Ltd
Country: United Kingdom
Share Page