Low friction, low wear and long life: spherical plain bearings and rod ends from Schaeffler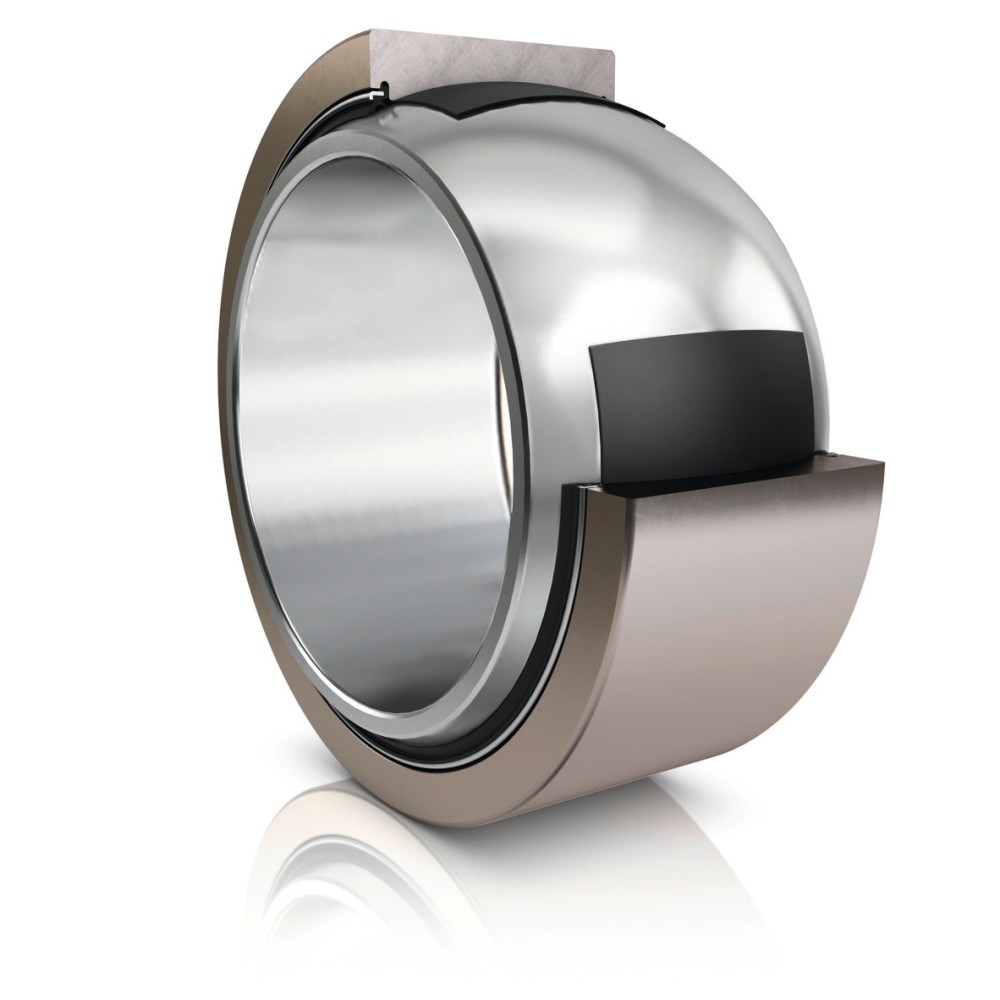 2019-07-09 | Sutton Coldfield
SUTTON COLDFIELD, UK, July 09, 2019. Schaeffler is seeing an increase in demand for its proven range of high quality spherical plain bearings and rod ends. The demand is coming from a variety of industry sectors, including building projects, mining & construction machinery, agricultural machines, rail vehicles, trams, sports equipment, printing machines, pumps, power tools, and wind energy.
Schaeffler offers a comprehensive range of maintenance-free plain bearings. Innovative plain bearing materials are used, such as ELGOGLIDE, ELGOTEX, and the metal-polymer composite E40. These PTFE-based plain bearing materials enable ultra-low coefficients of friction for spherical plain bearings and rod ends, while ensuring low wear and very long lifecycles. Maintenance-free plain bearings considerably reduce lubricant and maintenance costs as they do not require any oil or grease while also being very environmentally friendly.
Spherical plain bearings
With more than 60 years of plain bearing expertise, Schaeffler is a market leader in the design and manufacture of these bearings. Spherical plain bearings from Schaeffler improve the performance of machines and equipment, vehicles and devices. Durable and capable of supporting heavy loads, they ensure reliable operation, even under harsh environmental conditions. The product range is also geared towards maintenance-free operation.
A variety of available bearing surfaces means that customers can select the right bearing for their application and operating conditions.
Spherical plain bearings with ELGOGLIDE
The ELGOGLIDE brand uses high performance, maintenance-free sliding materials based on Teflon fabric. Suitable for dynamic loads at contact pressures ranging from 1 to 300 MPa, these bearings are particularly suitable for applications that require minimal friction.
Radial spherical plain bearings comprise inner and outer rings with maintenance-free sliding layers made from ELGOGLIDE®, PTFE composite or PTFE-bronze film. This means they are suitable for alternating dynamic loads. Large spherical plain bearings (diameters from 320mm up to 1,000mm) belong to the X-life premium quality, high performance class.
Angular contact spherical plain bearings comprise inner and outer rings with ELGOGLIDE®. In addition to radial loads, they can also support high axial loads.
Axial spherical plain bearings comprise shaft locating and housing locating washers with ELGOGLIDE®. Large spherical plain bearings (diameters from 220mm) belong to the X-life premium quality, high performance class.
Spherical plain bearings with PTFE sliding surfaces
Schaeffler offers various PTFE-based sliding materials for specific applications, particularly for small diameters. These include a PTFE composite material for compact radial spherical plain bearings for small envelopes with bore diameters as small as 6mm, for contact pressures up to 100 MPa. A PTFE foil is also provided for compact spherical plain bearings with inch dimensions.
Rod ends
Schaeffler offers a wide range of rod end designs in both maintenance-free and maintenance required versions.
Maintenance-free rod ends comprise a housing with integral shank and a maintenance-free spherical plain bearing. They can support radial forces in a tensile or compressive direction and are suitable for slow movements with small or moderate swivel angles, for unilateral loads and under certain conditions for alternating loads.
For more information, please contact Schaeffler UK's Communications & Branding Department on info.uk@schaeffler.com
About Schaeffler
The Schaeffler Group is a global automotive and industrial supplier. By delivering high-precision components and systems in engine, transmission, and chassis applications, as well as rolling and plain bearing solutions for a large number of industrial applications, the Schaeffler Group is already shaping "Mobility for tomorrow" to a significant degree. The technology company generated sales of approximately 14.2 billion Euros in 2018. With around 92,500 employees, Schaeffler is one of the world's largest family companies and, with approximately 170 locations in over 50 countries, has a worldwide network of manufacturing locations, research and development facilities, and sales companies. With more than 2,400 patent registrations in 2018, Schaeffler is Germany's second most innovative company according to the DPMA (German Patent and Trademark Office).
Follow us on Twitter @SchaefflerUK to get all of our latest press releases and news.
Publisher: Schaeffler (UK) Ltd
Country: United Kingdom
Share Page