Schaeffler acquires Elmotec Statomat GmbH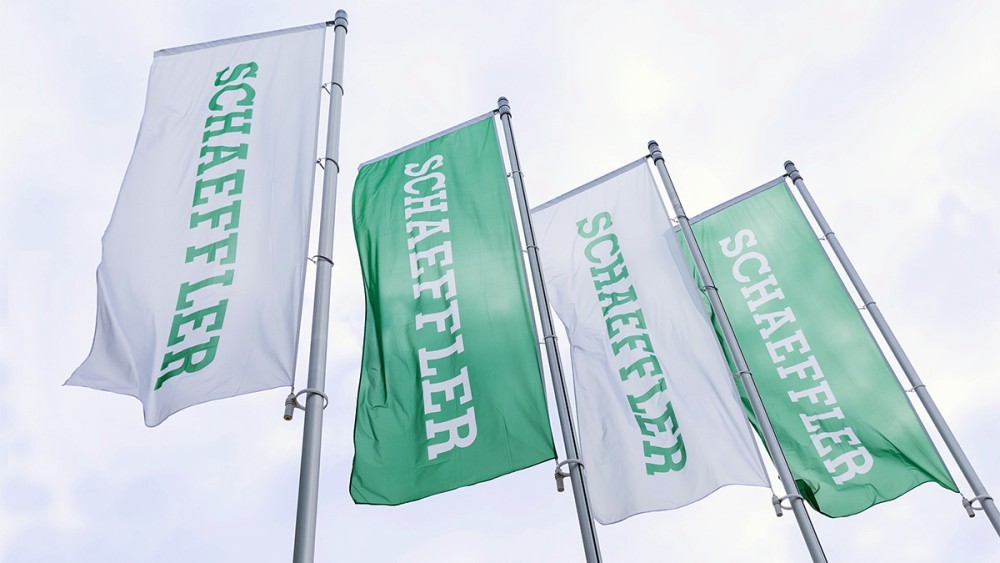 2018-12-06 | Sutton Coldfield
Leading manufacturer of production machinery for the high volume construction of electric motors.
Expansion of Schaeffler's technology and industrialisation expertise in the field of electric motor production.
A further consistent step in the implementation of Schaeffler's electric mobility strategy.
SUTTON COLDFIELD, UK, December 10, 2018. Global automotive and industrial supplier Schaeffler has concluded a contract to acquire Elmotec Statomat Holding GmbH (hereinafter referred to as "Elmotec Statomat"), based in Karben near Frankfurt am Main, Germany.
Elmotec Statomat GmbH is one of the world's leading manufacturers of production machinery for the high volume construction of electric motors and possesses unique expertise in the field of winding technology. With this acquisition, Schaeffler is expanding its expertise in the construction of electric motors and thereby driving forward the implementation of its electric mobility strategy.
"Electric mobility is one of our central fields of future development. By acquiring Elmotec Statomat, we are taking a further important step to expand our manufacturing expertise in this field and consistently implement our electric mobility strategy," said Klaus Rosenfeld, CEO of Schaeffler AG. "This acquisition will enable us to seamlessly and completely accommodate the industrialisation of electric motor construction within our company and close the last remaining technology gap in the production of rotors and stators."
Elmotec Statomat is an owner-operated company that generated sales of around 40 million euros in 2017 and currently has around 200 employees; the company has been a technology leader in the field of production machinery for electric motor construction for over 60 years, with a primary focus on the production of stators. With its individually scaleable, innovative winding technologies, the company has achieved a leading market position in the field of electric motor production. In particular, wave winding technology is considered a leading field of future development for electric mobility in terms of power density, efficiency and cost effective high volume production.
"With its technologies, Elmotec Statomat has already proven its outstanding performance capability and power of innovation. With more than 50 individual intellectual property rights in 13 patent classes worldwide, the company is one of the world's leaders in the field of winding technology in stator production. Through this acquisition, most importantly we are expanding our manufacturing expertise in the field of electric motors and thus opening up further potential for growth by producing electric motors and stator production facilities," explained Dr. Jochen Schröder, Head of Schaeffler's E-Mobility business division.
In late 2016, Schaeffler acquired Compact Dynamics GmbH, a development specialist in the field of innovative electric drive concepts. By acquiring Elmotec Statomat, this expertise will be expanded by the addition of further expertise in the high volume production of stators for electric motors.
"With the Schaeffler Group – an innovative family company with extensive manufacturing expertise – we have found the perfect partner for further developing our technologies. Schaeffler has comprehensive expertise and capacities in tool manufacture and special machinery, as well as extensive experience in safeguarding and industrialising technologies. Together, we see great growth potential in the manufacture of electric motors and electric motor production facilities. The transition to electric mobility promises special opportunities from which all of our customers will benefit," said Sadik Sadiku, Owner and Managing Partner of Elmotec Statomat GmbH.
The acquisition is to be completed during the first quarter of 2019 once all of the closing conditions have been submitted. It has been agreed that the purchasing price will not be disclosed.
Follow @SchaefflerUK on Twitter to get all of our latest press releases and news.
Publisher: Schaeffler (UK) Ltd
Country: United Kingdom
Share Page